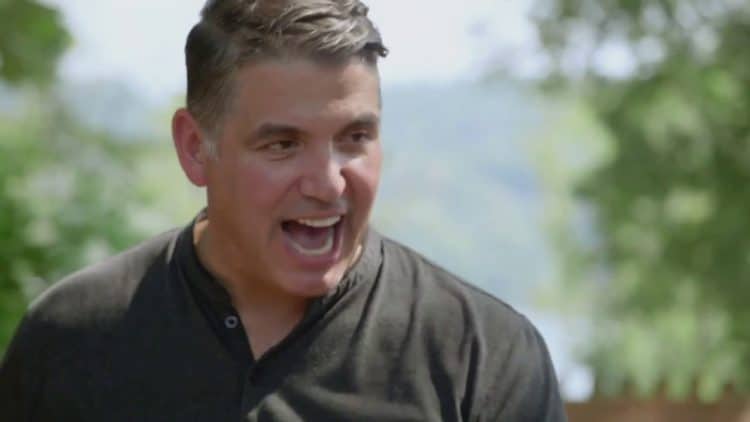 If there's one thing reality TV has taught us over the years, it's that the food industry is very competitive. Some of these shows have given a whole new meaning to the phrase "if you can't stand the head, get out the kitchen.' Now there's a new show and a new chef on the block, and he plans to bring the heat as well. Mark Estee is a well-known Nevada based chef who has been in the industry for more than 20 years. In his new show, Undercover Chef, Estee will be going undercover to help other restauranteurs gain insight into why their business is failing. Estee's skills and personality make him the perfect fit for the job, he might just become one of TV's new favorite chefs. Keep reading for 10 things you didn't know about Mark Estee.
1. He Was A Football Star
Becoming a professional chef wasn't always the path that Mark was on. He was a competitive athlete for much of his life and was a standout football player in high school. He ended up getting a scholarship to play football at the University of Massachusetts (Amherst).
2. He Dropped Out Of College
Earning a college scholarship isn't something to take for granted. However, after spending two years at UMASS, Mark began to realize that path he was on just wasn't for him. He decided to drop out of school and enroll in the culinary program at Johnson and Wales University in Providence, Rhode Island.
3. He's An Award Winner
When Marks steps into the kitchen, he goes straight into beast mode. Although he is based in Nevada, his culinary skills are known far and wide. Over the course of his career, he's won more several awards including a Golden Shovel Award in 2016.
4. He's a Mentor
Mark is a strong believer in helping the next generation of chefs understand how to navigate the business. After all, being a successful chef has to do with more than just your ability to cook. Mark loves mentoring up and coming chefs and sharing his deep knowledge with them.
5. Undercover Chef Isn't His First Time On TV
Undercover Chef is Mark's first time taking the lead on a show, but it isn't his first on screen appearance. He was actually a contestant on Guy's Grocery Games which aires on The Food Network. Mark won the competition and split his $10,500 earnings between three charitable organizations.
6. He Loved Watching Cooking Shows As A Child
Mark fell in love with food at a very early age. When he was a child, he enjoyed watching cooking shows on PBS. He told Carson Now, "I was fascinated with the process and the dishes and the flavors and techniques. I wanted to go to culinary school so bad, but it was not "cool" to be a chef way back then, so I was pushed away by family and friends who thought I was nuts. But, I am nuts so I ended up quitting normal college to follow my dreams, and here I am now haha!"
7. He Likes To Eat Simple Dishes
Since Mark is a chef, lots of people may assume that he enjoys eating complex dishes or expensive meals. While he obviously likes to treat himself from time to time, he actually enjoys eating simple dishes on a regular basis. This includes things like roasted chicken, salad, and eggs.
8. He Supports Other Local Restaurants
Sure, the food industry can be very competitive, but it's still a close knit community. After all, it no secret that the restaurant business is one of the most difficult to get into For that reason, Mark loves to support other locally own restaurants in his area.
9. He's A Dad
Mark's cooking skills are what have made him famous, but what he is most proud of is his job as a father. He's is the proud dad to two sons: Enzo and Owen. There's no word on whether or not Mark's sons plan to follow in his footsteps in the culinary world, but there's no doubt they enjoy eating the delicious things Mark prepares.
10. He Wishes He Could've Cooked For Vince Lombardi
People who work in the entertainment industry often have at least one person they wish they could work with. The culinary world is no different. Mark told The Fare Trade that if there's one person he wishes he could cook for, it would be Vince Lombardi. He didn't go into detail about why Lombardi would be his choice. The legendary football coach passed away in 1970.
Tell us what's wrong with this post? How could we improve it? :)
Let us improve this post!