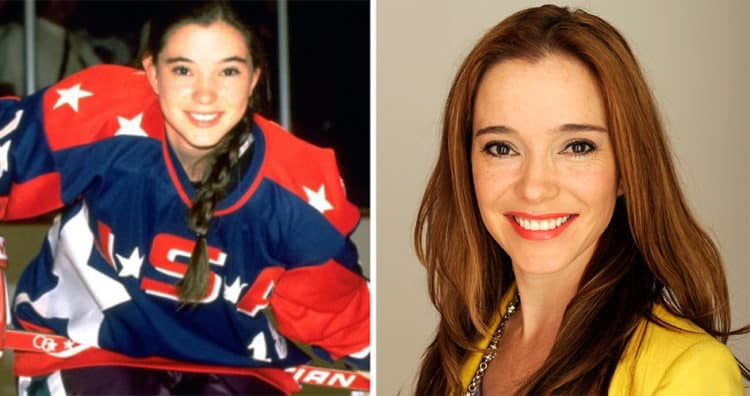 Sometimes talent gets hidden away or put right in front of your face while still going unnoticed. Marguerite Moreau has been involved in a great number of projects that have utilized her in ways that seem as though they kind of tuck her up and away from the real action while still maintaining that she's a big part of it. In many ways people will remember her as "that girl from…" and never really know her name. But quite honestly she's a great actress and can take the lead or play a supporting role with an equal amount of grace and skill. She seems to be quite happy with where her career has gone though and that's usually one of the biggest things that matters in any profession. It'd be nice to see her take the lead again in another role since she's still got quite a bit left, though we'll see what happens.
Here are a few things you might not have known about her.
10. She's appeared in several TV shows.
She got her start on the show Blossom as she was there for a short time and then started making her way to other shows as her career began to take off. At this point in her life she was still largely unknown but she had that cute and innocent look that was hard to pass up on when it came to casting her for certain roles.
9. She was in Runaway Jury.
This movie was based on a book that originally was all about taking down Big Tobacco, but it might have seemed like this was a fight that not even 20th Century Fox wanted since they switched it to a trial about gun violence. Marguerite played the part of an assistant and was easily recognizable though she was also downplayed just a bit since Gene Hackman was such a forceful character. She did manage to get some face time in there though.
8. Her career started in 1991.
She's been around for a while and she's done a lot of great work that should be held in her favor since in a number of her roles she's been quite the pivotal character that might not always get noticed but is still important.
7. She was in the most recent Firestarter movie.
This wasn't deemed as one of the best movies ever and there are reasons why, but the ability to see Charlie grown up and even more powerful than the original movie was pretty awesome, not to mention that there was one individual in the film that could almost match her for power.
6. She's 41 years old.
It's hard to believe that the young woman a lot of us remember from so many movies and shows is actually in her 40s now. She looks as though she's kept herself in good shape and she doesn't always look her age to be honest.
5. She graduated from Vassar with a BA in political science.
Marguerite is an educated woman obviously which is great to see since it inspires a lot of people that might want to think about dropping out of school to go into acting. Hopefully seeing stars such as her they can come to realize that finishing your education is a top-level priority.
4. She was in Queen of the Damned.
So many people fell in love with the character of Lestat that it was kind of inevitable to see another film highlighting him. Unfortunately the film wasn't that well-received since it flopped at the box office and in some way kind of ruined the whole idea for some people.
3. She was in Wet Hot American Summer.
You know those poor suckers in movies that are so lovesick for the girl of their dreams but can't ever seem to get them? Yeah, that happens in this movie, and rather than stay with the guy that admits he loves her, or at least likes her a lot, she ends up going for the jerk since, well, that's what happens sometimes.
2. She enjoys reading and dancing.
Marguerite seems pretty down to earth and enjoys just relaxing and spending some time with a good book now and then. She likes to stay active as well and has a rather interesting life it seems.
1. She was in the Mighty Ducks movies.
Connie was actually one of the team's best players and was in a way their conscience so to speak. She wasn't afraid to get on the ice and bang with the boys, and in some cases she ended up giving back more than she took. It's roles like these that really made her stand out as a talented young woman back in the day.
As I said, it would be great to see her in more roles that really allowed her to expand her repertoire and show that she's leading woman material.
Tell us what's wrong with this post? How could we improve it? :)
Let us improve this post!