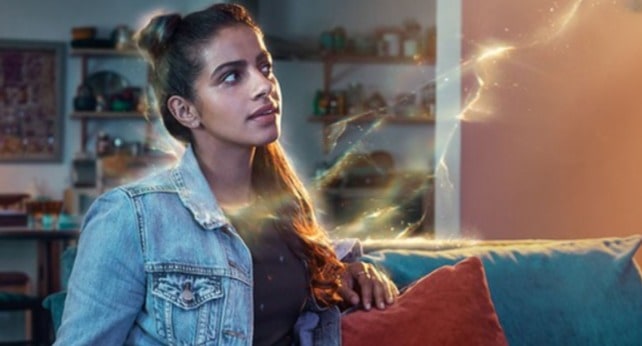 Mandip Kaur Gill, who is professionally known as Mandip Gill, came into the limelight in 2012 after making her debut through "Hollyoaks." She has landed several other roles in various shows, but what has led to her becoming a renowned actress is her role as Yasmin Khan in "Doctor Who." She is about to turn 32 years of age and acknowledges that she went from taking whatever came her way to being a refined actress. Ge to know more about her through these facts.
1. She turned down other job opportunities to be on "Doctor Who."
When your mind is set on something, you will not allow anything to come between you and your goal. That was the case with Mandip and her determination to be on "Doctor Who." The actress wanted to be in the series so bad that even when other opportunities came her way, she turned them down, hoping to book a character on "Doctor Who." She knew it was a risky move, but it was a risk she did not mind taking.
2. She was so excited to be on "Doctor Who" that she cried
After passing on other job opportunities, Mandip only had to pray for her fate to be decided in her favor. The wait was long and tense for Mandip, who confesses to RadioTimes that it was quite a complicated process. She even tried going for a walk to try and calm her nerves as she waited for the phone call that would inform of the good news, hopefully. Thankfully her agent called to tell her she had booked the role of Yasmin Khan, and Mandip burst into tears of joy.
3. She did not tell anyone she had booked the role of Yasmin Khan
Keeping a secret, especially when it is about something you have been waiting so eagerly for can be hard for most people but it is not for Mandip. She had a bad experience where she rushed to tell everyone that she had booked a role only to be told that it was to be given to someone else. Therefore she did not find it hard keeping the good news to herself; she only gets the assurance of landing a job after signing the contract and starting it.
4. She did not know her character would be a regular
They say if you work at something, work at it with all your heart. Mandip took this advice to heart and did her best when auditioning for her character in "Doctor Who." She credits Jodie Whittaker for making her feel at ease on the set as they auditioned in front of the casting director and executive producers.
5. When she started her career, she did any job that came her way
Beggars cannot afford to be choosers; therefore, when Mandip began her acting career, she did not have the luxury of picking which role she would play. Her interest was in building her resume; hence whichever job opportunity arose, she was ready for it. However, now that she has advanced in her career, she admits that she now can turn down roles. For Mandip, if the story is not one she feels needs to be told, then it is not worth her effort. She would rather be without a job for a few months until she gets her ideal character.
6. She was not a fan of "Doctor Who" before being in the series
For someone who was bent on being the show, you would think it is because she had watched it so many times and fallen in love with it. However, Mandip said in her interview with Stylist, that she was not a huge fan of the series. Still, she had an idea about what it entailed because her brother in law is addicted since he has watched every episode. After bagging her character, Mandip watched the first ten episodes.
7. She took voice classes to lose her accent
You cannot change who you are, but when it affects your paycheck, we are tempted to do anything to cling on to a paycheck. In college, Mandip did not have a problem with her accent. However, when the actress began auditioning for roles, she was told she had to lose her Northern accent. One director even told her that a character with a well-paying job would not want to marry her unless she toned down her accent. Such comments got into her head, and Mandip, therefore, started seeing her accent as a hindrance to her booking characters, thus enrolled for voice classes.
8. She thought she would never be in a show like "Doctor Who."
The mind can be a prison, and our negative thoughts are the shackles. Everything is possible if we believe, but Mandip did not have the kind of faith that moves mountains. She was once on the set of "Casualty," and as they walked down the corridor with the showrunner, Mandip was told that there was a door they should not enter. The door happened to be to the set for "Doctor Who," and Mandip thought there was no need for the warning. After all, she would never be at the level in her career where she would be cast in such great shows. Now she no longer needs to go to canteens for lunch; she has the meal brought to her.
9. She likes watching shows she has acted
Most actors do not bother catching an episode of a show they have starred in as they look forward to making their next paycheck. Mandip, however, likes to see herself on the screen. As filming of "Doctor Who" came to an end, she was prepared to watch it with three of her friends. One thing she did not like was how she ran and felt she had to warn her friends about how weird she saw herself run.
10. She hoped there would be a day when brown people would be represented on television
When Mandip was young, she never saw many brown people on TV, and getting a brown doll in the shops was impossible. However, times have changed, and she appreciates that even her niece has a brown doll. Mandip, also wanted the brown doll to be dressed up as Yasmin Khan.