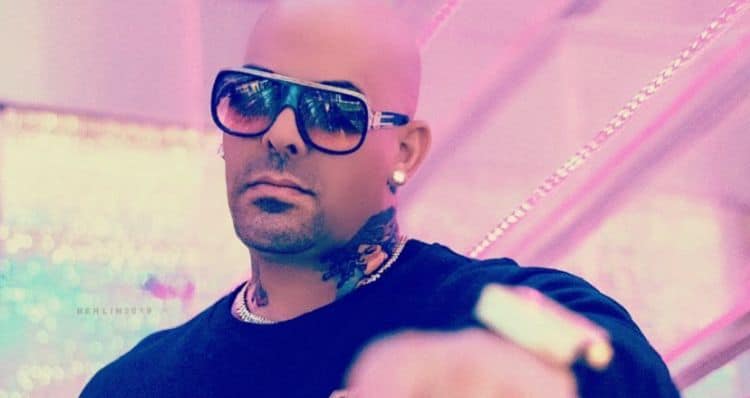 Mally Mall is a man whose name you might not recognize unless you are really into the music business. Typically, the world recognizes the names of the music stars who are on stage, but we pay little attention to those who work behind the scenes to make the magic happen. Mally Mall is one of those guys behind the scenes. He might not be on stage, but he works as a producer for some of the biggest names in the game, and he's also a man who is making some serious headlines in 2021 after being sentenced to nearly 3 years in prison for his role in running a prostitution ring. Who is this man?
1. He's in His Forties
Mally Mall was born on July 7, 1977, in Northern California. We don't know what area of Northern California, but we do know that he spent much of his childhood in this area and that's where he made his childhood memories and spent time learning to love the music industry.
2. His Name is Not Mally
Like any good musician or producer, he does not use his birth name on stage. He uses his stage name. Mally Mall was born Jamal Rashid. However, his stage name does have a certain ring to it that works better in his line of work than his given name.
3. He And Justin Bieber Got Matching Tattoos
These two met back in 2011, When they met, they had such an instant connection that they worked together many times. However, what is most interesting about their special friendship is that they ended up getting matching tattoos on the day that they met.
4. He was On Reality TV
When "Love and Hip Hop: Hollywood," first aired, he made many appearances in the first season. He was not a regular cast member of the show, but he had a close and personal relationship with many of those who were. He made several appearances, and the world got to know him well during that time.
5. He is in Big Trouble
It seems that in addition to the music industry, he spent nearly 12 years running his own ring of prostitution across the country. He is accused of threatening, intimidating, and scaring young men and women to the point that they would do anything he said, including being transported all over the country for prostitution purposes and then they'd turn over their earnings to him. It's been said that the people he had in this line of work also have his own tattoo on their bodies as a sign of loyalty.
6. He Leaked His Own Sex Tape
He was accused of leaking his own sex tape back in 2015. It featured his then-girlfriend Nikki Mudarris, and it was something he did for his own personal gain. She is the reason that he was featured on reality television, too, as her boyfriend at the time. However, during the time he was on television, he also pursued a different woman behind his girlfriend's back.
7. He's Been Accused of Other Crimes
Running a prostitution ring is not the first crime he's been accused of. His Las Vegas home was raided at one point by the FBI because he allegedly had exotic (and illegal) animals in the home. He was also accused of human trafficking at one point.
8. He's Financially Wealthy
While Mally Mall might not be living the most honest life, he did make a lot of money in his time as a musical talent and producer, though now we wonder just how much of his net worth was earned by his role in illegal activities. He is said to be worth approximately $20 million.
9. He's Private
Mally Mall maintains his personal privacy as often as he can. He does not discuss his social life and make a big deal of what he is doing, but he's also a master of letting the world see what they want to see. He knows what needs to be kept to himself, and he knows what is going to help gain him some traction, but he also knows that he is going to want certain things to remain private forever.
10. He Was Friendly With a Close Kardashian Confidante
Scott Disick is probably closer to the Kardashian family than anyone considering he is the father of Kourtney Kardashian's children. He maintains a close and personal relationship with the family as a result of his relationship with her, and Mally Mall and Disick once had a close friendship. We have a feeling that their relationship is one that the Kardashian/Jenner family wants to distance themselves from at this point, however.