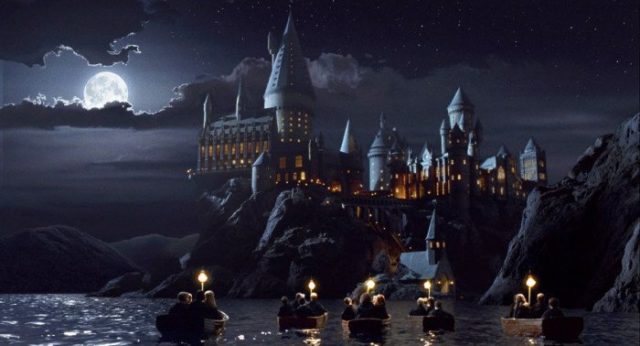 To be a little more precise Barge Ladies Cruise Lines are going to be parading their guests around various sites that were a part of the Harry Potter franchise but that's pretty much the extent of it. Fans of the movies will be able to visit these locations and look around but aside from that it's just a regular cruise. Plus, the cruise itself won't have as much to do with the films as fans might like but they will be serving meals inspired by the film and the sites will become more impressive as they go along. It should be a fun cruise no matter what a person expects, but there are a couple of things anyone thinking of going might want to know about before moving forward.
One is that the cruise costs well over $4,000, and two is the fact that this doesn't include the cost of actually getting to England, since the cruise ship will be making its way out of London to begin the week-long tour. So unless that amount doesn't bother you the chances of making this cruise would be slim to none. That's too bad since it seems like it would be a pleasant cruise for any fan, but with airfare, hotel stay, if needed, and any other expenses a person might require the cost could be a bit high. It'd be worth seeing several sites that were featured in the movie that were of some or great importance to the main characters. But that price is a bit steep for a lot of people.
For that kind of money it'd be a lot easier to just make your way on down to Orlando or to California and visit Universal Studios to experience the magic of Harry Potter. Those that can afford the cruise and that are fans of Harry Potter might really want to consider making the trip across the pond, but for the rest of us there's always the consolation that we can watch the movie pretty much any time we want or save up and go see the movie magic at Universal. Sometimes it's the simpler things that are really appreciated, though the more grandiose things can be appreciated and even remembered fondly for years to come.
Harry Potter has become such a hit throughout the world that you can't go anywhere without someone having heard about the wizarding world and it's titular hero. So much has been covered about the main story and all the stories branching off from it that at this point almost every last character has a back story and they all coincide somehow with the main story as you'd expect. Visiting the sites that were featured in the movie would be something exciting, especially since several of them are not likely to have changed in all this time. For some the magic of the movies is best kept onscreen, but for those that really need to see, this cruise might be just the thing they need.