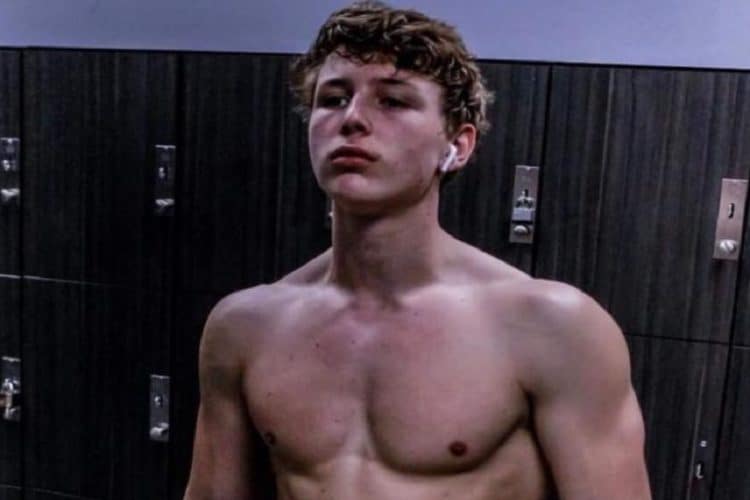 There are times in life that you'll find kids wanting to follow in their parents' footsteps and create a life similar to theirs with a unique twist. The case of Luke Lesnar is bound to be something similar but so far it would seem as though he wants to skip right to the WWE and make a name for himself. That's understandable but hopefully his father will either coach him or tell him that it's not advisable since simply making your way into the WWE without working the independent circuit or perhaps going through NXT these days isn't all that smart. Hopefully that's the route that the company would have him follow since not only would it make no sense to thrust him into the ring that quickly, but it would undoubtedly upset a great many wrestlers that had to earn their way into the ring no matter if they had a famous relative or not.
Here are a few things about Luke you might not have known.
10. He's following in his father's footsteps and plans to join the WWE.
It shouldn't be too surprising that Luke wants to follow in his famous father's wake to become a possible legend in the WWE, but if you've seen the track record for those that come in after their relatives it's a kind of hit and miss phenomenon that depends on how good they really are.
9. The current photo above isn't him.
This is another kid, Bryce Winkleman, that's incredibly ripped but apparently this was posted to many sites before it was taken down. Brock's son is still a big boy and while it's hard to describe him the young man is definitely bigger than some of the current wrestlers on the roster.
8. His mother was a fitness model.
Nicole McClain and Brock Lesnar were together for a while back in the day and had two kids together, but eventually split. As a lot of people know Brock would go on to marry former WWE Diva Sable and would have two more kids, making Luke a big brother.
7. He's only 17 at this time but he's already huge.
The kid stands at 6'4″ apparently and weighs 200 lbs., so if he's not done growing yet he's going to be an absolute monster once he's done. That alone would make the WWE take a look at him at least, but hopefully he'll have some skill to go with it since size alone isn't what it takes to get into the ring.
6. Luke has a twin sister….don't read anything into that.
Give that Brock is a heel in the WWE at this time and Luke is on the rise it would sound like something that fans might want to read into and really get excited about, but in terms of his sister she doesn't appear to want anything to do with the business and is a rather private person.
5. A lot of the news on him still centers around his father.
This makes sense really since there's a lot that can be said about Brock and his career and little to nothing that can be said about Luke at this time since he still needs to get in there and be accepted before he can claim any kind of career. As of now he's definitely pushing to get in there, but until that point we're likely to hear more about Brock and something about Luke every now and again.
4. There's a desire to see Lesnar vs. Lesnar already.
The WWE would explode over this no doubt since depending on the story line it would likely pit father against son in a quest to see who was more dominant. But given how much Vince McMahon seems to value Broke it would likely be the father more often than not since Vince seems to have a definite desire to see Brock as the champion for as long as he can.
3. He hasn't become a wrestler yet as he's just visited the performance center.
It does sound as though by the time he's of legal age to make his own decisions that Luke will be beating down the doors to get into wrestling, though it's also more likely that he'll spend at least a year or two in development to make certain that he has everything down and isn't bound to make a lot of mistakes.
2. Like his father he tends to keep his personal life on the down low.
This is kind of evidenced by the fact that he's on social media but not so often that you might find him posting dozens of pictures a day in an attempt to gain more followers.
1. He does have several thousand followers on Instagram.
He does have a following but it also seems as though his Instagram has been shut down, so it's hard to say when we might see him back on social media.