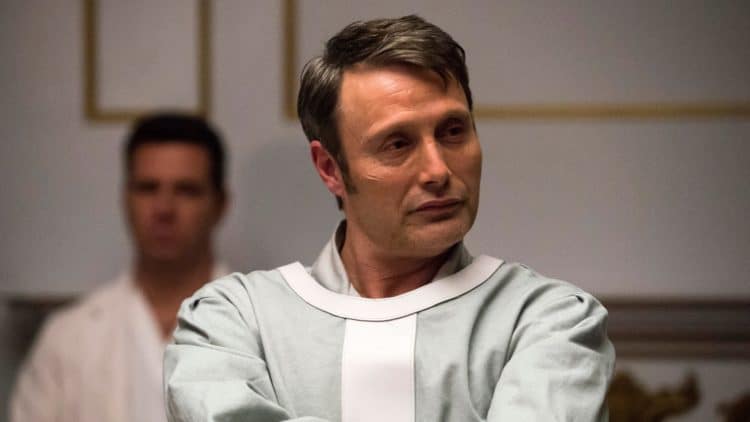 It sounds as though not all hope is lost for another season of Hannibal, but the story that explains how Will and Lecter survive that tumble had best be one that's well-written and capable of standing up to a great deal of scrutiny since it's going to have no help moving forward from a Clarice Starling crossover. It's already been made quite clear that the permission to use the Silence of the Lambs storyline is not going to be given and therefore Will and Hannibal are going to have to stand on their own as they were doing from the start. That doesn't sound too bad really, since the show has already attracted quite a few viewers thanks to its own efficient manner of storytelling, and as a result, people have wanted to see a season 4 emerge that would continue to focus on the main characters and their continued relationship at this time. It even sounds as though the original cast is down for it and will gladly come back if such a thing happens, but one has to wonder how busy Mads Mikkelsen is going to be in the meantime since he's been in demand for a while now considering that people have figured out how great of an actor he is and are ready and willing to utilize that in a very big way. That could mean that at some point his schedule could be kind of tight and the fourth season might need to be kept on ice for the time being, or that it couldn't happen.
What does feel accurate is that this show has probably left a lot of people flummoxed since The Silence of the Lambs is where we met Dr. Lecter for the first time, and his story was wound rather tightly with Clarice Starling for a short while, but going back to Red Dragon made it clear that before he'd been discovered as a human-eating monster that he'd been working with the FBI to take down other criminals when his advice was desired. By the time that the movie with Edward Norton came out, it was evident that the path that Lecter had been on had already started to diverge since he became infatuated with Clarice but had she never been in the picture it's fair to say that he would have continued to obsess and even think about Will since Graham is the man that managed to take him down after all.
But continuing with the story of Will and Hannibal would be of great interest to the fans and obviously people want them to come back, so it's likely that if things can work out that they probably will. In some instances, it feels as though a story that's been given an ending such as this show was in season 3 should probably be left alone, but if there's a way to bring it back and make it feasible then it's likely that it will happen. Falling off a cliff is a pretty big impediment to coming back since even the laws of movie magic only stretch so far, but as you can guess if someone can find a way to stretch them a little further they're bound to do it. At this point, it shouldn't be surprising at all when such a thing happens since continuing on with popular stories and giving the fans what they want might not always be the way to go, but it's how Hollywood appears to want to do it at this point since keeping the fans happy is apparently the thing to do. It's not always going to be the right thing to do, but it's going to be what a lot of studios see as the best way to keep running since if not for the fans then they don't have much of a reason to keep things moving ahead. But there is that small problem of how to keep the story going and how many people are going to cry foul since the way that the show ended was as close to definitive as one can get without actually stepping over that line to say 'yes, they're dead'.
The story of Hannibal Lecter is one that has been keeping people interested for a while now and it's easy to assume that Mads Mikkelsen has been seen as one of the best versions of Hannibal ever created. If anyone is willing to say that he's better than Anthony Hopkins I'd gladly fight them just on the basis that Hopkins brought the role to life in the most unnerving but convincing way possible, and whoever came after him was going to be second no matter how well they performed the role. But if a season 4 does come around it's best to see Mads return since he has done a great job so far.