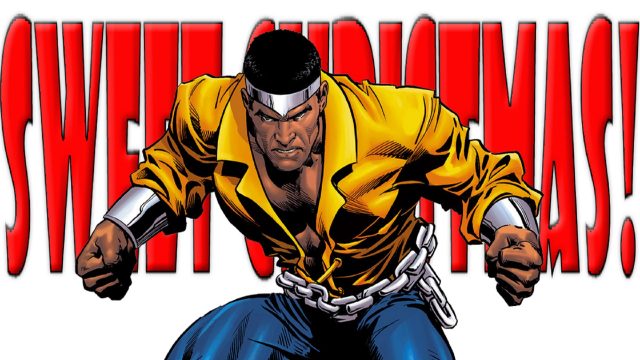 Marvel's "The Defenders" is already making a big mark on television through Netflix's original series line. The most recent defender who was introduced is Luke Cage, a character that is destined to be one of the most popular in the series. The great thing about Cage is that people sort of knew him but didn't know a whole lot about him. These types of characters are engaging audiences and creating intrigue around the shows. Netflix and Marvel have spawned interest in comic book characters that tend to be forgotten. According to The Nerd Stash
Reports are confirming that Marvel is taking advantage of this boost in popularity. They're creating a new ongoing comic book series about Luke Cage that will be released in May of this year. The writer of "Power Man and Iron Fist", David Walker, and artist of "The Magdalena", Nelson Blake II, are leading the charge. Both men are experienced. David Walker has been writing the Luke Cage and Iron Fist collaboration series for almost a year. It was first released on February 17, 2016. Nelson Blake II has been an illustrator for "The Magdalena", "Romulus", and "Ms. Marvel (2015)". The problem with David Walker being the writer of the new Luke Cage comic series is that "Power Man and Iron Fist" will be ending. Fans of the series will have to convert to a solo Luke Cage book without his trusty pal, Danny Rand (aka Iron Fist).
While the idea for a solo Luke Cage comic book makes perfect sense, it's going to carry some high expectations along with it. Coming up with new content that strays from the TV shows will not be easy. Think of Game of Thrones. George R.R. Martin has had to make plenty of character changes to keep audiences interested in his writing with A Song of Ice and Fire. Writers of the Luke Cage comic will face the same challenge.
But if anyone can do this David Walker and Nelson Blake II can.
Tell us what's wrong with this post? How could we improve it? :)
Let us improve this post!