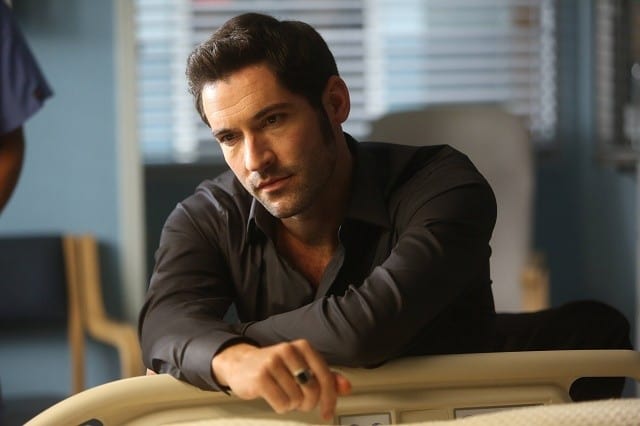 Thomas John Ellis (yes, I am using his full name against him. In a good way of course) is a man of many talents. He plays the piano, sings beautifully and can embody any character. It's interesting to note that before he became our favourite Devil, he played other notable characters. From Tom Milligan in Dr. Who to Robin Hood in Once Upon a Time and Dr. William Rush in Rush.
When I went to his IMDb page and came across his acting credits, it surprised me to learn that he was the first to be cast as Robin Hood in Once Upon a Time. Sean Maguire later replaced him as Robin, but there are clips on YouTube somewhere of Tom as the original Green Arrow.
I then became curious about Tom's history before his eventual Lucifer debut, so I did some digging. During his younger days, he played the French Horn in his school orchestra. I find that hard to imagine given that we've become so accustomed to seeing him play the piano. I guess it's because he's so naturally good at it, that we've come to the conclusion that it's his instrument of choice.
Tom also took part in Gordon Ramsay's live cooking show in 2008. Perhaps that's where he picked up his excellent cooking skills. We've only briefly seen him in the kitchen on the show. I still remember the ironic 'Kiss the Cook' apron Tom wore back in season one. Did I tell you how much I love you show? I can't help but wonder if the rest of the cast and crew have tasted his culinary creations. I also wonder if Chef Ramsay had to yell at him like he does on Hell's Kitchen?
The Welsh actor only has two social media profiles, Twitter and Instagram. So if you fellow Lucifans want to see what he's up to besides filming the show, you can follow him on the aforementioned social media sites. If you want him to follow you back, well, maybe it'll happen after Hell freezes over. Though knowing Lucifer, he can easily have that arranged.
Photo via FOX