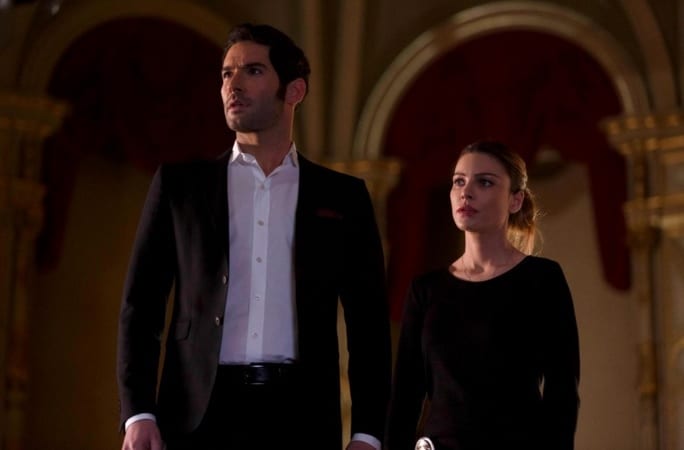 Note: The review is mostly spoiler-free but minor spoilers may follow.
Lucifer aired it's season finale last night and it was one hell of a ride. I think the finale may have been the strongest episode of the season. All the cast members managed to shine in this last episode. Tom Ellis on the other hand was especially on form. What makes everything tick though, is the step away from the cop procedural. The chemistry on the show was excellent to see. Lucifer and Amanadiel. Chloe and Dan. Amanadiel and Lucifer's banter with each other is one of the most wonderful things on television. The episode's greatest strength is certainly the shift away from the norm. For instance, the banter between Lucifer and Amanadiel. The awkward sexual tension between Maize and Chloe. Not to mention Dan finally confessing to Chloe and turning himself in. It was mix and match day on Lucifer. And it was fun. The word 'fun' can certainly be used to describe this episode, if not the entire show. After reading the synopsis, I expected this episode to be a dark and dank one. What I didn't count on was the show's ability to mix in humor with all the dark concepts. But it was dark alright. Not your usual cop procedural affair. But with the darkness came some great moments and much needed character development.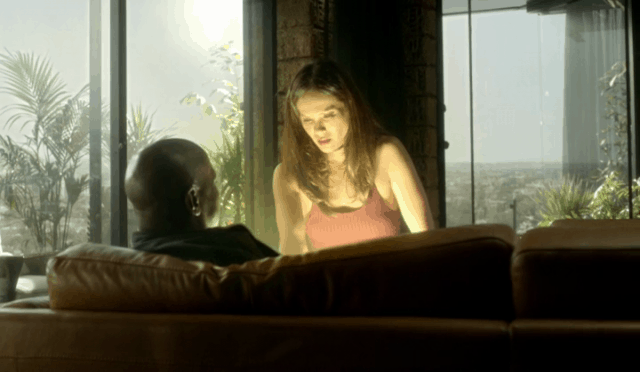 Before watching this episode, if you told me that some show managed to give us an excellent and fast-paced season finale while greatly developing it's characters and setting up future plotlines, I would tell you to get out. But that's exactly what Lucifer did. All in one episode. I'm still reeling from that fact because I thought that no show could possibly be that good. But that's exactly what the show did, people. Remember Maize, so desperate to go back to hell? She kept that feather from Lucifer's wings hoping to use it to get back to hell. Well, that feather comes into play this time. But you will not believe how the feather turns into a turning point for our demon assassin. Remember Lucifer and Amanadiel roughing each other up last episode? This time, they're angel-cop buddies. For the first time it truly felt as if they were brothers with all the banter that they exchange. When they're beating up goons while exchanging banter, it feels as if the show's hit a new kind of high. The beatdown itself is goofy along with some other things. But not once does it feel out of place.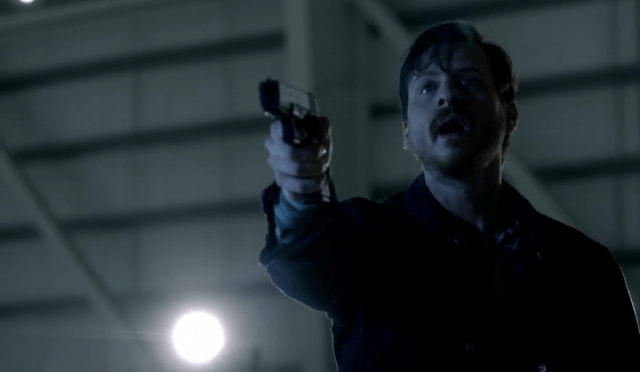 The villain of the week was Malcolm, of course. Despite being only a frail human, he managed to be a formidable opponent for Lucifer and Amanadiel. He causes some serious havoc this episode and is the reason for Lucifer's trip to hell. I think Malcolm's humanity is what makes him an interesting villain. But still, I'm glad to see he won't be coming back next season. Now let's discuss something else. Lucifer's heartfelt request to God was one of the most heartbreaking things the show has to offer. We rarely ever see Lucifer get like this and it was another strong point in last night's episode. At this point though, I'm losing count of all the strong points.
Next season we'll have Mom as a big bad. Lucifer still has a lot of unanswered questions but we've got next season to take care of that. For now, the devil shall take a break from our screens.
Lucifer S01E13 Review: "Take Me Back To Hell"
Summary
Lucifer gives us an excellent and fast-paced season finale while greatly providing development for it's main characters along with setting up an interesting plotline for the next season. This episode is an excellent example of Television at it's finest.