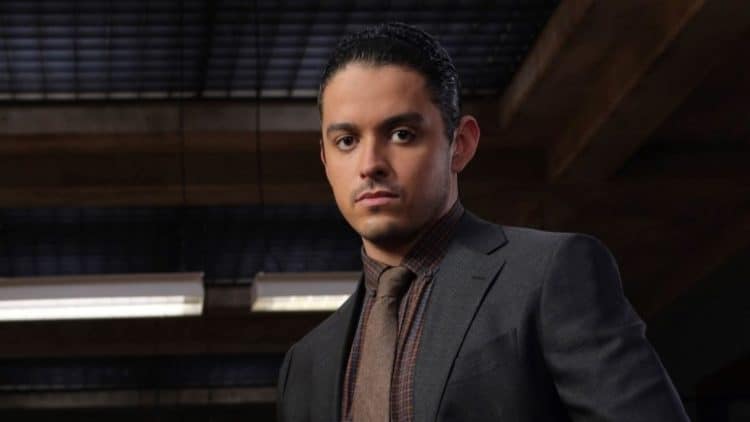 The cult classic "Silence of the Lambs," has been turned into a remake, but we won't see the likes of Jodie Foster or Anthony Hopkins in "Clarice," as it comes to CBS. Instead, we will see the likes of other actors and actresses playing roles that are tied to Clarice and her life. It's not the same, but it's something that fans are beyond excited about. At the moment, one such actor who will take part in the new spinoff of the cult classic is Lucca de Oliveira. He's playing the role of Tomas Esquivel, a sniper, and he's rocking it. Here's everything you need to know.
1. He's a New Yorker
He was born and raised in New York. His parents are both Brazilian immigrants who came to the Big Apple to live their lives. Getting to grow up in the city was something he appreciated, and it gave the actor the opportunities he needed to get into this line of work.
2. The Arts Interest Him
Lucca de Oliveira has always been interested in the arts. Since the time he was approximately 6, he focused his attention on things like dance and theaters. However, it wasn't until high school that his love of the arts brought him the notion that he could be an actor. He began to see his love of acting develop during those formative years, and he knew he'd take this love far.
3. He's Attended Schools for the Arts
The thing about growing up in a city like New York is that kids have so many opportunities. He was able to attend a high school that specialized in the arts; The Long Island High School for the Arts. He was then able to move on to PACE University – also located in New York City – where he was able to work on his degree in the arts (theater arts, to be specific). Growing up in a smaller town or city in most cities across the country means you go to the high school you're zoned to attend, and very few have a specialty.
4. He's Playing an Army Sniper
The role in "Clarice," is one that takes focus and a great deal of knowledge about things that most people don't have much education about. Not many people grow up and go into sniper work for the Army, but that's precisely what de Oliveira's character does. His character has to be an agent working on a crime unit while also learning to stop being a soldier. It's a challenging role, and he's doing well.
5. He's Excited About this Character
What he's dealing with is excitement. His character was not part of the original "Silence," movie. His character is a new introduction in this reprisal, so he's not delving into a continuation of a character that someone else already made famous 30 years ago. He's creating this character and building him from the ground up, which gives him a bit of an edge as well as some creative authority in the matter.
6. He's Very Private
If Lucca de Oliveira does one thing well outside of his acting roles, it's keeping his life as private as possible. He's on social media, but it's nearly impossible to get even a small glimpse inside his personal life. He posts often, but he says little. He's a man of mystery, and it's difficult to get to know him. He's doing what he needs to do to keep his own life to himself, and there's not a thing wrong with that.
7. He's Not Great with Gore
If he had the opportunity to really do what he's doing on television in real life, he's not sure he'd handled it really well. Autopsies and the guilt and the gore that comes with the job he pretends to do on television isn't something he thinks would do well in his life. While he does not believe he would need to excuse himself to do any vomiting or anything like that, he does feel he'd no longer sleep well after dealing with that line of work.
8. He's Affected
Lucca de Oliveira is a man who has feelings, and he's not just an actor. When he works with heavy characters and stories, it is impossible to avoid bringing that home and into his regular life. He has to rest and he has to maintain some sort of normal in his own life so that these horrible and unthinkable things he learns at work don't change him.
9. He's Not Violent
The very ironic part is that he's not a violent man, yet he's had roles in shows such as "SEAL Team," and now this. He had to train to become a sniper – or to learn to look like a sniper who has a good history of being successful. He's so far from violent that it's been an adjustment for him.
10. He Loves a Physical Character
He might not love violence, but he loves a character that is physical. He's taken on some good ones in the past, and that's an easier adjustment for him to make in his real life. That is something he thrives with, and it makes him feel good.