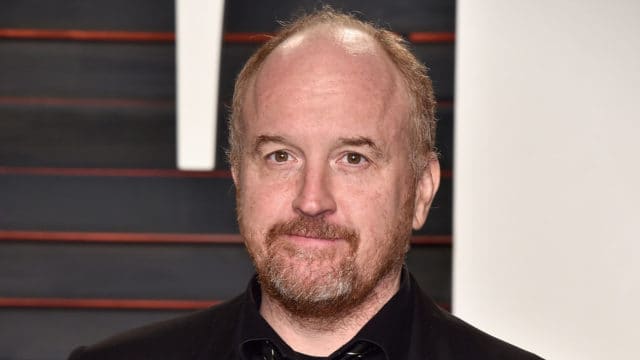 It was not long ago when Louis C.K was enjoying a high-flying career. The comedian/ director/ writer although profane is a real-talker who seemed to have a deep understanding of how children drive their parents' nuts. He has an ingenious way of calling out the misery of the current digital era, not to mention explore life's "little things" in ways that few comedians do. C.K was baffled by everything whether it is new drugs or modern love. He has a unique way of getting to his audience. As you know all of this came to a screeching halt recently.
The New York Times published a story revealing an incident where he allegedly masturbated in front of female peers in 2002.It also points out to other instances that claim long-running patterns of harmful, cruel behavior on Louis's part. These include first person-accounts from co-workers who were scared of the aftermath that would result from speaking out.
The allegations cost Louis a lot especially for his career because all his stuff is canceled out including a movie that people did not even get to see. FX, HBO, and Netflix have also dropped him. For now, it may look like all is lost for the king of comedy. Truthfully, it is possible that in just a few years, C.K will reclaim his lost glory for reasons such as:
Hollywood has a Habit of Forgiving Men Who Behave Badly
It is a well-known fact that Hollywood usually ends up forgiving many men who misbehave. It could mean that all Louis has to do is lay low for a couple of years, and he may come back with a bang. The reactions of many were that his first apology did not come across as genuine. He may, therefore, need to offer sincere apologies that will make his fans forgive what he has done and continue to stay glued to the screen to view what he has for them.
Louis C.K is not an Island
There is a possibility that hundreds if not thousands of people rely on C.K for their livelihoods. In 2016, he made $52 million making him an industry and not just a man that people can ignore. The people who benefit from his career may come out and fight for him. It will give them an opportunity to continue teaming up so that everyone can keep getting rewards for their hard work. Even though it will not happen overnight, chances of C.K coming back to your screens are high.
The distinction between misconduct and assault
It looks like the comedy star might be paying more than he should for his crime. It is evident that he did not physically harm anyone. He did not rape the ladies, neither did he approach any minor. His offense, while egregious, pales in comparison to those against Weinstein, Kevin Spacey, and others. When people look sincerely into his case, they may find it in his heart to forgive him faster and allow him to rise again. Think of Mel Gibson.
His Fans Love and Miss Him
Many people are not happy with the fact that they can no longer interact with C.K on their screens. He is not someone that people can forget quickly because of his top-notch content. A high number will probably be watching the work that he did in the past in channels like YouTube.
It is a move that will probably create more demand for his work. Producers and the corporations who dropped him may discover that they are better off letting bygones be bygones to give the market what they desire. Louis C.K will possibly not do anything that will jeopardize his career. In the future, he will probably get more fans and enjoy a thriving career that many cannot imagine.
Tell us what's wrong with this post? How could we improve it? :)
Let us improve this post!