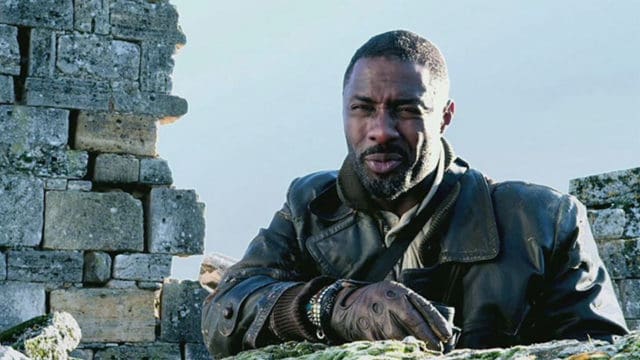 Movies based on successful book series can bring in a lot of profit, as shown by [easyazon_link identifier="0345538374″ locale="US" tag="tvovermind00a-20″]The Lord of the Rings[/easyazon_link], [easyazon_link identifier="B005OCFHHK" locale="US" tag="tvovermind00a-20″]Harry Potter[/easyazon_link], and [easyazon_link identifier="B0189HKELU" locale="US" tag="tvovermind00a-20″]The Hunger Games[/easyazon_link]. As a result, a number of movie studios have been interested in Stephen King's [easyazon_link identifier="1501163566″ locale="US" tag="tvovermind00a-20″]The Dark Tower series[/easyazon_link] at various times, with examples ranging from Columbia-Tristar Entertainment and Lionsgate Entertainment to Paramount and Universal Films. However, seeing as how development on The Dark Tower was reported in 2017, it should come as no surprise to learn that it encountered more than its fair share of problems on its path to the movie screen.
What Are the Stories Surrounding The Dark Tower's Development?
First and foremost,The Dark Tower has had not one, not two, but rather three directors involved in the movie over the course of its development. The first was J.J. Abrams, who optioned The Dark Tower but decided not to bring it to the movie screen under his direction because of the sheer amount of commitment that it would take. Following him, there was Ron Howard, who made a fair amount of progress but never got the chance to film his visions because the movie studios passed on it based on what seems to have been concerns about it being too expensive to make. As a result, it was not until 2015 that Nikolaj Arcel got the chance to direct The Dark Tower through Sony Pictures Entertainment, though he would encounter further problems during his direction.
For example, while Arcel had proven to be capable of handling spectacle as well as translating source material to the movie screen, his relative lack of expertise and experience is said to have been responsible for the poor reception of the initial test screenings. The rumors claim that the reception was so bad that Sony Pictures Entertainment considered bringing in another director to do the movie, but decided against it because it would have been too expensive.
Instead, it brought in other people to help turn the movie into something worth watching, though the extent of said help remains unclear. Some sources have claimed that this resulted in serious clashes over contrasting visions for what the movie should be, whereas both the director and those brought in to help them have maintained that their relationship was positive from start to finish the entire while. Regardless, less than encouraging rumors continued to haunt The Dark Tower, not helped by the complicated nature of the source material as well as the fact that vetos over various parts of the movie had been granted to no fewer than three separate parties. Never mind how The Dark Tower is not an adaptation of [easyazon_link identifier="1501163566″ locale="US" tag="tvovermind00a-20″]the book series[/easyazon_link] but rather a sequel because of the reveal at the end of the book series that its main character was in a cyclical time loop.
What Happens Now?
Unfortunately, it seems that The Dark Tower's problems are not over even with its release. Although it managed to claim the top spot on its opening weekend, its $19.5 million meant that it still fell short compared to most of its counterparts over the course of 2017 so far. As a result, it remains to be seen whether the stated plans for a TV show as well as a sequel movie will be implemented.
Tell us what's wrong with this post? How could we improve it? :)
Let us improve this post!