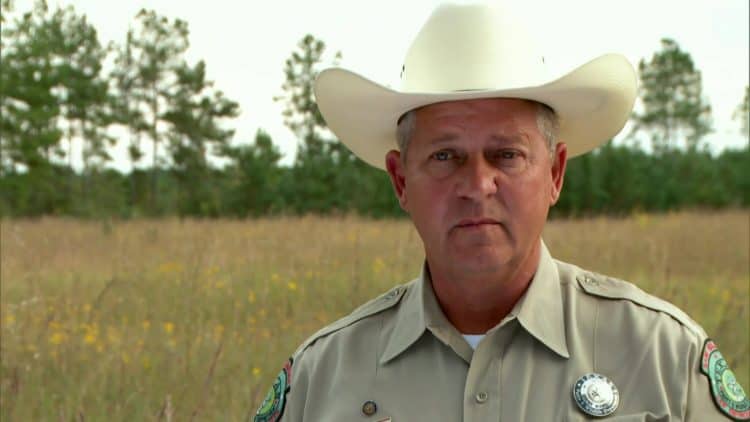 Admit it, sometimes watching shows that revolve entirely around people can get a little boring. That's exactly why Animal Planet is such a popular network and Lone Star Law has become such a popular show. The series debuted in 2018 and follows a group of wardens from the Texas Parks and Wildlife Department as they work hard to enforce laws across the state. If you've ever wanted an inside look about what it's like to work in the parks and wildlife department, this show will definitely give you the scoop. Even if you're not particularly interested in animals, you might still find yourself loving this show. Keep reading for 10 things you didn't know about Lone Star Law.
1. The Show Is Produced By Engel Entertainment
Lone Star Law is produced by Engel Entertainment, a company that is no stranger to producing reality shows. Engel Entertainment is responsible for several other series including Untying the Knot, Building the Bahamas, and Saved by the Second.
2. The Show Has Official Social Media Profiles
If you're the type of person who enjoys following along with shows in between episodes, you will very excited to know that Lone Star Law has official social media accounts on Instagram, YouTube, and Facebook. Following these pages can help you stay in the loop with announcements regarding the show.
3. The Show Has Been On For Eight Seasons
I know, I know, you're probably wondering how its possible for a show that's only been on for two years to already have clocked eight seasons, but apparently anything is possible in the entertainment business. After six eleven episode seasons, Lone Star Law had two very short seventh and eighth seasons.
4. North Woods Law Is Its Sister Show
Lone Star Law isn't the only show on Animal Planet that focuses on people who work in the wildlife and game department. The show is the sister series to North Woods Law which focuses on members of the Fish and Game Department in Maine. North Woods Law has been on the air since 2012 and is also produced by Engel Entertainment.
5. Extra Clips Are Featured On The Show's YouTube Channel
In order to shoot even one episode of a reality show, hours of recording is usually done. Unfortunately, it's not possible to use all of the footage. The news is that many extra clips that weren't included in the show are available on the Lone Star Law YouTube channel. The channel has actually existed longer than the show and currently has more than 871,000 total views. Unfortunately, however, no new content has been uploaded in the last three years.
6. The Show Doesn't Only Focus On Animals
Even though the series airs on Animal Planet, animals aren't always the main focus on the show. Sometimes the series also focuses on the encounters the wardens have with people and as you can imagine, run ins with law enforcement can often make for good TV. With the perfect mix of animal action and human drama, Lone Star Law is one of those shows that has a little something to offer everyone.
7. Fans Have Mixed Feelings About The Show
Although Lone Star Law has been going strong for eight seasons, there are still some mixed feelings about the show. For the most part, Lone Star Law gets lots of love on social media, but there are still some people who aren't fans due to some of the interactions the wardens have with civilians.
8. The Show Shows A Different Side Of Law Enforcement
When most people think of law enforcement, people who work at the Parks and Wildlife Department probably don't come to mind. In reality though, being an officer of the law is about more than traffic tickets. Lone Star Law gives viewers a different perspective on what it's like to work in law enforcement.
9. The Show Has Helped Raise Money For Good Causes
In November of 2020, the series held a free concert featuring Shinyribs and Ramsay Midwood to celebrate six successful seasons. In a Facebook post, they encouraged people attending the concert and fans of the shoow to donate money to Texas Parks and Wildlife Foundation.
10. There's No Word On Season 9
Season eight of Lone Star Law ended in the summer of 2020 and there still haven't been any reports on a ninth season. Since lots of productions have gotten pushed back the delay isn't that unusual. The bright side is that there hasn't been any news saying the show has been canceled so there's still hope that it'll return for another season.
Tell us what's wrong with this post? How could we improve it? :)
Let us improve this post!