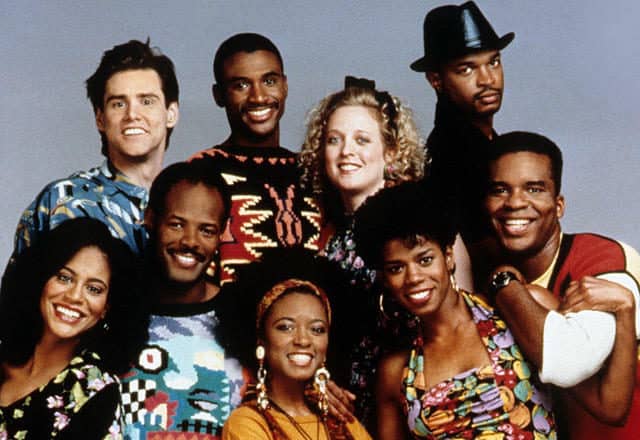 You wouldn't have thought it to be possible back in the early 90's and you might have trouble with it today, but at one time In Living Color became responsible for the Super Bowl hiring on premium halftime performers. The stunt they pulled kind of ushered in the need for high-caliber performers to be brought in so that people wouldn't change the channel and force the ratings to drop so low. It was during Super Bowl 26, Redskins vs. Bills, that a Winter Magic celebration was scheduled with all the bells and whistles one could imagine. The University of Minnesota marching band, Gloria Estefan, Dorothy Hamill, and Bryan Boitano were there, and it wasn't enough. Viewers turned to Fox during halftime to watch In Living Color and they absolutely killed the ratings since the NFL and Fox hadn't found the need to partner up at that time.
You can imagine just how disappointed and probably unhappy a lot of folks up in the main offices were when they saw the ratings drop, and as a result they took action and began to hire premium entertainers that wouldn't come cheap, but would keep people watching no matter what. Because unless you're a football and are watching the game as well then it's like that Super Bowl Sunday is all about the commercials and the halftime show, as it's been for some time now. Not all of the shows have been great or even worth watching but with the talent that they pull down each year most people at least want to tune in to take a look, and if there's even one avid football fan in the place then the channel won't likely be changing since no one wants to miss a single beat.
It's odd really now that the commercials have become so outlandish and intricately designed and the halftime shows are like miniature concerts during the intermission of the game people tend to watch more than ever. The days of the marching bands during the Super Bowl are pretty much gone, though during the regular season and even at times during the playoffs if there's cause you might catch sight of one or two now and again for a special reason. But in the big game there's no longer any room for anyone other than an A-lister that might not even be football fan but still knows how to put on a good show no matter where they're at. The last few years there have been good shows and bad shows, and then there have been shows that made people wonder what they'd just seen and if it was possible that they might have been mistaken when they were watching.
For the most part the halftime performers try to send a positive message to the people and don't force their own agendas on anyone. But back in Super Bowl 26 it was a pretty clear and calculated attack on the Super Bowl by In Living Color. It wasn't out of malice really but it did seem to prove that they could draw more of a crowd than the average halftime show.