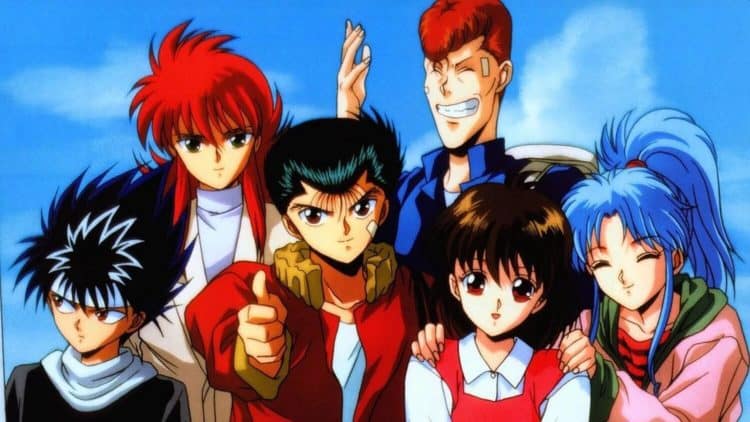 Simply reading the premise of Yu Yu Hakusho is enough to think that it might make a decent movie or, in this case, a compelling live-action series as a few others appear to think, but the worry over CG and practical effects is one that's fairly valid since the difference between the two is quite easy to spot sometimes. But any story that begins with a character having to die to push the narrative forward is bound to be at least a little interesting since one would think that sacrificing yourself to save another would be something that might happen further into a series and not at the beginning. But stories start out in the strangest of ways sometimes and according to the popularity of this particular tale, it's very likely that it could be adapted in a manner that will not only please the current fanbase but could also bring several other fans on board with the idea moving forward. After all, a lot of anime has been making its way forward over the years and people have been accepting it left and right as one story after another has been pushed into the mainstream as fans are eager to see more of their favorite stories being delivered in such an impressive fashion.
Netflix has been one of those that has really dug into the anime scene since they have an entire section devoted to it and haven't been shy about pushing one story after another to those that are willing to watch. Anime is by far and large quite popular with a lot of people but it's definitely something that some folks enjoy and others need to be turned on to in order to really broaden the fanbase. Some people can't help but love it while others are a little more tentative and might take a while to really get into it. But bringing a story such as this into live-action could be one thing that might get more people to enjoy anime simply because it might show that more can be done with these stories than people were initially aware of, even if there are bound to be a few difficulties concerning the overall look and appearance of the characters and various figures from the animated version. For instance, the fact that anime tends to favor big hair, big eyes, and gravity-defying hairstyles, and other elements that might not translate well into live-action is a little problematic even with today's technology since some folks would want to see practical special effects that wouldn't rely so heavily on CG. The issue there however is that in order to attain this kind of look there's a lot of work involved that is often temperamental and has to be applied in a way that might increase the budgetary needs in a big way.
The one thing that Netflix hasn't shied away from though is bringing more content to the site for people to enjoy since they've been loading up for a while now and despite the reputation they've earned when it comes to canceling shows they've managed to hold on to quite a few properties that they've been pushing and their anime section has been growing in leaps and bounds. Seeing what a live-action version could do though might be kind of intriguing simply because it's going to change things up a bit and really challenge those that are going to be working on this project. Despite the idea to see less CG and more practical effects, it does sound as though some elements will be beyond the capabilities of those that are working on the project since some things will need to be brought to life in a digital sense considering the nature of the show and the fact that some practical elements just don't translate well when they're brought into real life. The overall story and most of the effects that are being packed into this series are no doubt going to be impressive since practical effects can still go a long way towards creating a story that's easy to accept and is bound to draw the fans in but expect to see a fair amount of CG simply due to the nature of the story and the manner in which it's going to have to come together. Apart from that however it does sound as though plenty of fans are excited to see this idea come to fruition and it's likely that many people will be tuning in when Yu Yu Hakusho is made available.
One would almost think that this is bound to become one of the next big things, seeing anime become live-action more often, and it might be one of these days. As of now though that transition is still bound to be a little tentative, but will likely find a good deal of acceptance.