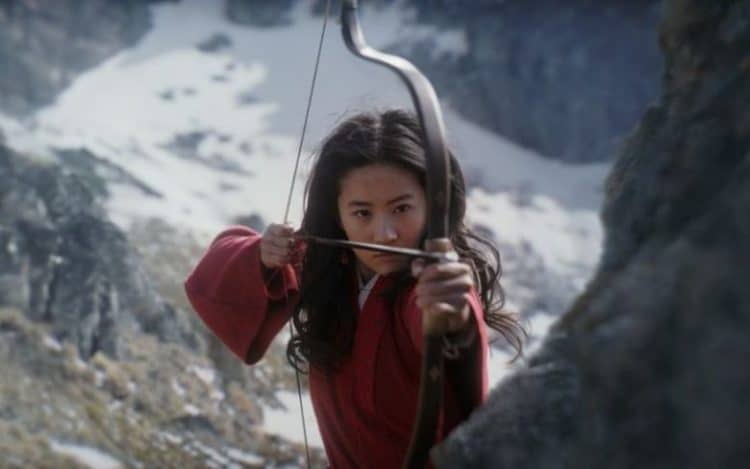 If you loved watching "Mulan" as a cartoon, then you might be interested in seeing it in live-action through the remake that will be in US theaters on 27 March 2020. Liu Yifei is the actor who will play the iconic role of Hua Mulan. She is a renowned Chinese actress who has been in showbiz since she was a child. Although China threatened to boycott "Mulan" after Liu allegedly showed her support for Hong Kong's police brutality, we still are eager to see how she brings the Mulan character to life. As we wait for March, let's share everything there is to know about the actress.
1. Why Niki Caro thought she was the perfect person to play Mulan
Niki Caro revealed that despite the original animated film having singing scenes, she did not want them in the live-action movie. Instead, she was only interested in someone with outstanding athletic abilities. As a result, the audition process was more than just reading scripts; Liu had to undergo an intensive physical assessment that included push-ups, pull-ups, and weight lifting conducted by a physical trainer. Her ability to portray a warrior is what captured Niki's attention, and in Liu, Niki found the ideal person to play Mulan.
2. She did 90% of her stunts in "Mulan."
Mandy Walker, the cinematographer for "Mulan," was impressed by Liu's ability to do her stunts. The actress had a stuntman ready to stand in and do the stunts, but she was able to do most of them, including sword fighting, horse riding, battle sequences, and martial arts.
3. She beat over 1,000 actors to book the role of Mulan
When you hear the phrase "search far and wide," you might think it only applies to the fantasy stories we see in animated movies such as when the prince was looking for Cinderella. Yet, for the casting directors to find the actor who would play Mulan, they had to search in five continents. In all these continents, over 1,000 actors were interested in booking the role, but only Liu Yifei had the qualifications that were being sought. Apart from her ability to speak English fluently, the casting directors were also looking for someone with martial skills and, most importantly, a star.
4. She does not bother much about her appearance
For someone who has been nicknamed "fairy sister" for her natural beauty and innocent look, you might be surprised to learn that Liu does not care much about looking beautiful when filming. Matter of fact is Liu does not think she is as pretty as some of the actresses. However, it is not due to a lack of self-esteem. Instead, as she told K Beauty Now, her aim as an actress is to put on an excellent performance. Consequently, sometimes she goes on camera without even looking at herself in the mirror.
5. She has been listed among China's worst actresses
Niki Caro may have praised Liu for all the warrior abilities she portrayed during her audition, but on China's Douban, their equivalent of IMBb, Liu has low ratings. One of the movies she has starred in "Once Upon a Time" was rated 4.0, yet for it to be considered excellent, it had to have at least a rating of 7.0. To make matters worse, one person commented that Liu always acts like she has facial palsy for every character, yet she has been an actress for so long. Additionally, in 2012, 2013, and 2016, she was nominated as the worst actress in China during the Douban mock awards.
6. She was selected to be Emporio Armani's ambassador for Greater China and Asia-Pacific region
As reported by Cleo, Liu was announced the ambassador for the fashion label in which she would promote both the eyewear collections and womenswear line. She consequently made her debut during the Fall/Winter 2019 campaign in Milan. Liu said she was honored to be picked as the ambassador since she had always admired Giorgio Armani's work.
7. She is fluent in more than four languages
One thing that made Liu qualify to play the lead role of Mulan is her fluency in English. She was fortunate enough to have spent four years in the United States; hence learning English became vital. Of course, since she has spent most of her life in China, then Mandarin comes naturally to her. Still, the actress has gone ahead to equip herself with French, Japanese, and Korean languages. Her fluency in French is mainly because her father was a French-language professor. All these languages have opened up opportunities for her in both her singing and acting careers.
8. She is a social media queen
Liu was listed among the 30 celebrities with the highest number of followers on Weibo, the largest China social media platform. By August 2019, Liu had over 66 million followers on the platform, where she shared a controversial message that indicated she supported police brutality. The actress started posting on Instagram about two years ago, and with her 21 posts, she has already garnered over 302K followers. However, Liu does not maintain a Facebook presence since she was last active in 2017; hence the number of fans is only 545.
9. She is an ambassador of Maison Chaumet jewelry
Since Liu is one pretty and elegant lady, she is an excellent choice for marketing products in the Asian region. Consequently, Maison Chaumet chose her to be their ambassador. Liu is doing such an outstanding job as the brand ambassador because when she was featured in Harper's Bazaar China magazine cover in the January 2020 issue, she was wearing a Les Ciels de Chaumet piece.
10. She has a pure soul
Liu is beautiful both on the outside and the inside. According to Cfensi, she will not turn a blind eye to stray cats and therefore opened up her home to use as a rescue center for the felines. After rescuing them, she cares for them until they find their forever homes. Her love for the animals can also be seen on Instagram, where she has several pictures with her furry friends.