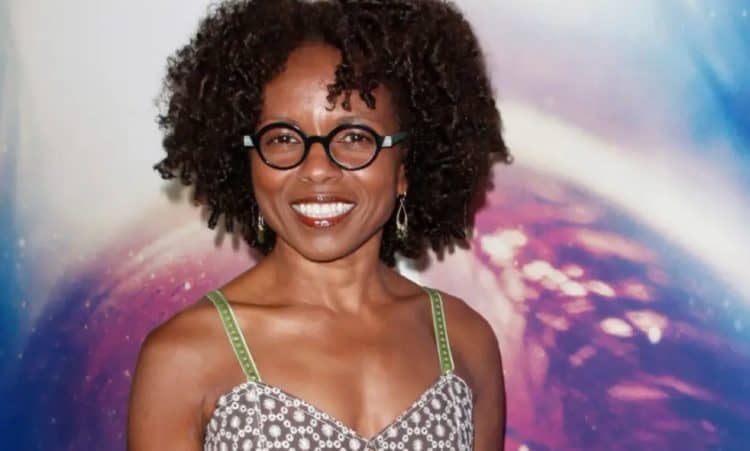 The entertainment industry isn't an easy place to make it, but LisaGay Hamilton has managed to do it. Born in Los Angeles but raised primarily on the east coast, LisaGay has been acting professionally for the last five decades. From the big screen, to the small screen, to the stage LisaGay knows how to put on a good show and fans and colleagues love her for it. Many viewers will recognize her best from her role in shows like The Practice and Men of a Certain Age. Recently, LisaGay made an appearance in an episode of the popular TV show, This Is Us and it was a great reminder of just how talented she is. Continue reading to learn 10 things you didn't know about LisaGay Hamilton.
1. She Fell In Love With Acting At An Early Age
Sometimes finding what you want to do in life can be an incredibly long journey, but LisaGay was lucky to find her calling very early on. She fell in love with acting when she was just a child and everyone around her noticed that she had a special talent. She started getting involved with local and school plays during elementary school and the rest is history.
2. She Is A Juilliard Grad
LisaGay is a formally trained actress who has attended some of the top arts programs in the country. She got her bachelor or fine arts degree from New York University's Tisch School of the Arts. She then went on to earn a master's degree in drama from Juilliard. While there are some people who question the value of an education in the arts, LisaGay's studies have certainly served her well.
3. Her Sister Is Also An Actor
Even though neither of LisaGay's parents worked in the entertainment industry, she and her sister were both bitten by the acting bug. Her older sister, Heidi, is a director and producer who has been in the industry for nearly 20 years. Most notably, she was a co-host on Dish Nation from 2012 to 2019.
4. She Is Not Into Social Media
There are countless people all over the world who love following their favorite celebrities on social media. Unfortunately for LisaGay's fans, there isn't anything for them to follow. She doesn't appear to have any social media accounts which isn't surprising because she's always been a private person.
5. She Is A Director And Producer
LisaGay loves being on the stage and in front of the camera, but she also enjoys being behind the scenes and her talent shines there as well. Over the course of her career, she directed and produced several projects including the 2003 documentary, Beah: A Black Woman Speaks.
6. Her Husband Is A Historian
Even though LisaGay likes to keep her personal life under wraps, we do know that she is married. LisaGay and her husband, Robin Kelly, have been married since 2009. The couple doesn't have any children together. Robert is a well-known historian and academic who is a professor at UCLA. He has also written and released several books that focus on African-American history.
7. She Isn't Afraid Of A Challenge
There are plenty of actors who prefer to spend their entire careers playing it safe, but LisaGay has never been that kind of actor or person. She isn't afraid to take roles that push her outside of her comfort zone. This quality has allowed her to develop a wide range of skills which has allowed her to play any kind of character.
8. She Is A Peabody Award Winner
In the entertainment industry, there's no honor quite as big as winning a major award. In 2005, LisaGay received a Peabody Award for the work she did as the creator and director of Beah: A Black Woman Speaks. She has also been nominated for several Screen Actors Guild Awards.
9. She Was A Professor
Not only does LisaGay enjoy sharing her talent with the world, she also likes sharing her knowledge. In 2010, she became a faculty member at the California Institute of the Arts School of Theater. It's unclear whether or not she still holds this position although it does appear that she is no longer working on the school.
10. She Has Been On Broadway
To say that LisaGay has had a successful theater career would be an understatement. She was an original cast member in two Broadway productions: August Wilson's The Piano Lesson and Gem of The Ocean. Although on screen roles are what has gotten her the most notoriety (and probably money), the stage will always have a special place in her heart.