In the annals of rock 'n' roll history, Lisa Marie Presley's name is synonymous with an iconic surname and a life lived in the spotlight. Sure, the daughter of Elvis Presley and Priscilla Presley is widely recognized as a celebrity in her own right. However, her early years outside the public eye have remained relatively unknown.
Altogether, it'll be interesting to delve deep into the untold story of Lisa Marie Presley's journey from Graceland to stardom. Hers is no doubt the remarkable story of the woman who forever carries the legacy of a rock 'n' roll legend. Without further ado, let's delve in.
Lisa Marie Presley's Family Background And Influence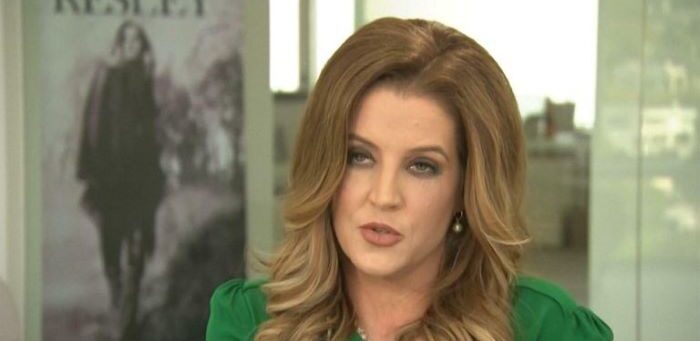 Presley was born on February 1, 1968, in Memphis, Tennessee, to the King of Rock 'n' Roll himself, Elvis Presley, and his wife Priscilla Presley. Growing up, she was no doubt surrounded by the trappings of fame. But her parents worked hard to shield her from the public eye. Despite their efforts, the influence of her famous family was undeniable.
It was in Graceland, the Presley family's iconic mansion, that Presley's childhood was shaped. Surrounded by her father's memorabilia and the constant presence of his devoted fans, she grew up with a unique perspective on fame and its consequences. The legacy of her father loomed large over her early years, setting the stage for the extraordinary life that lay ahead.
Elvis Presley's impact on his daughter was profound. She idolized him and found comfort in the connection his music provided to the larger-than-life figure she barely knew. Priscilla Presley, too, played a significant role in her upbringing. Altogether, she instilled in her a sense of independence and a desire to forge her own path.
Growing Up In The Shadow Of A Legend
As Lisa Marie Presley entered her teenage years, the weight of her father's legend became increasingly apparent. The expectations placed upon her shoulders were immense, as the world eagerly awaited the emergence of the next Presley prodigy. However, she desired a life beyond the spotlight as well as a sense of normalcy that seemed out of reach.
Despite her best efforts to carve out her own identity, Presley found it difficult to escape the comparisons to her father. The media scrutiny and public fascination with her every move only intensified as she grew older. In an attempt to shield herself from the constant glare, she retreated further into her own world where she sought refuge in music and creative expression.
The Music Industry's Crippling Expectations For Lisa Marie Presley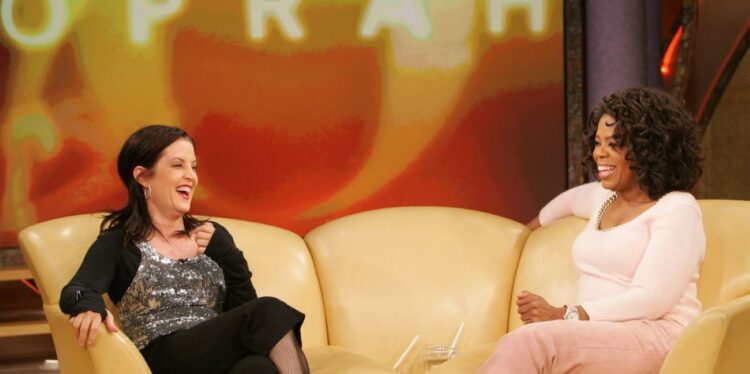 With a famous last name and the weight of Elvis Presley's legacy on her shoulders, Lisa Marie soon found herself at the center of attention. Record labels clamored to sign her, eager to capitalize on her lineage. However, Presley was determined to be more than just a novelty act.
Despite the industry's expectations, she refused to be pigeonholed. She wanted to create music that was authentic and meaningful, rather than simply trading on her famous name. It was this unwavering commitment that set her apart down the line.
The Dawn Of Her Musical Career
In the late 1990s, Presley's dream of pursuing a career in music began to take shape. She signed a record deal with Capitol Records and released her debut album, "To Whom It May Concern," in 2003. The album showcased her raw talent and ability to infuse her music with personal experiences.
Despite receiving mixed reviews from critics, the album gained attention and peaked at number five on the Billboard 200 chart. The album's lead single, "Lights Out," also achieved moderate success on the radio. Overall, her unique blend of rock, pop, and blues seemed to be a big hit with audiences.
The Challenges And Obstacles She Faced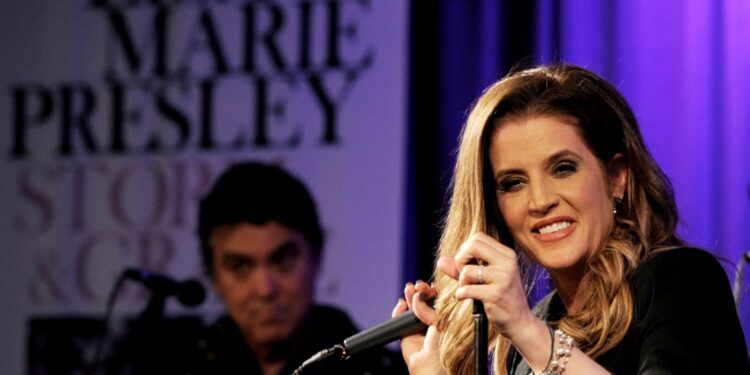 While her debut album marked a promising start to her music career, she faced numerous challenges. Of course, there was the ever-looming pressure to live up to her father's fame. As such, she struggled with self-doubt and a fear of failure. The constant scrutiny from the media and the public's insatiable curiosity about her personal life added to the difficulties she faced.
Additionally, Presley grappled with the legacy of addiction that plagued her family. She witnessed firsthand the devastating effects of substance abuse on her father and was determined to break the cycle. However, the temptations of fame and the pressures of the music industry presented their own challenges. As such, Lisa Marie Presley had to navigate her own path to sobriety while pursuing her musical ambitions.
The Eventual Arrival Of Her Breakthrough Moment
Despite the challenges she faced, Lisa Marie Presley's talent and determination eventually led to her breakthrough moment. In 2005, she released her second studio album, "Now What," which showcased her growth as an artist and songwriter. The album was met with critical acclaim and debuted at number nine on the Billboard 200 chart. The lead single, "Dirty Laundry," became a radio hit and solidified Lisa Marie's place in the music industry. The song's biting lyrics proved that she had found her voice and was unafraid to use it. "Now What" was a turning point in her career, establishing her as a respected artist in her own right. Her unfortunate demise due to bowel obstruction on 12 January 2023 was a blow to the industry. However, she laid down a legacy of her own before checking out.