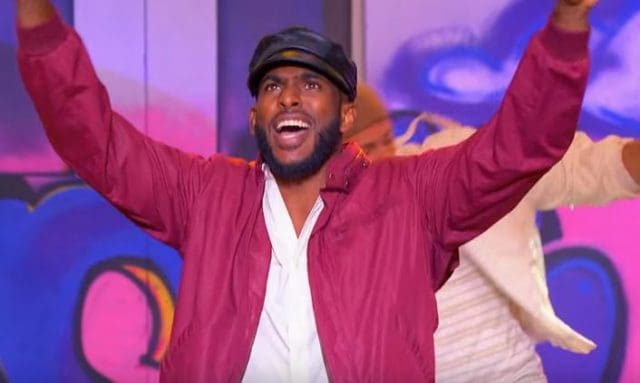 The past two weeks on Lip Sync Battle have featured clashes involving TV stars, with last week being a full-on Community battle between Joel McHale and Jim Rash and the week before that being a Marvel showdown between Agent Carter's Hayley Atwell and Agents of SHIELD's Clark Gregg. This Thursday, however, will be a blend of sports and music, as Los Angeles Clippers point guard Chris Paul takes on iconic rapper Snoop Dogg.
So what can we expect from Chris Paul and Snoop Dogg in their performances? It's anyone's guess really, but we do have a better idea of what Paul is going for thanks to the sneak peek below, which provides us with a short snippet of his rendition of New Edition's 1983 hit "Candy Girl." I can't decide what's better: Paul's dancing or how his friends are reacting to it.
How will Snoop Dogg (who seems to be thoroughly enjoying the performance in the video below) respond to Paul's version of "Candy Girl"? We'll have to wait and see.
Lip Sync Battle is hosted by LL Cool J and Chrissy Tiegen and airs Thursdays at 10 p.m. on Spike. Check out the sneak peek from this Thursday's episode below:
[Photo via YouTube]