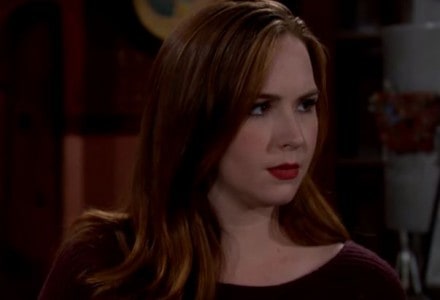 Thursday is going to be a very rough day for the people of Genoa City on the Young and the Restless. On Wednesday we see so many things happen and so many things are not going the way that people thought they would go. For one, Nick is absolutely blindsided when Sharon tells him that their daughter wants to live with her and Dylan. The two argued, but he eventually agreed to it after Faith tells him herself she wants to live there. He is not happy about it, but he has to go through with this plan to get Sage released and to take down Dr. Anderson. Of course, he cannot tell Sharon about this or let Faith in on what a dangerous plan it might be, so he lets it go with a bit of anger and sadness and he moves on. He has a message from Sage that's cut off, and he needs to see her. What we will see is that they are beginning to piece together what is going on with the doctor and it might not be very long before they are able to take her down and get her out of their lives for good.
However, things are not going well for others, either. Noah knows that Billy is remembering things from the accident, even though he has no idea that he still has no idea that Noah was the one who hit him that night. He's worried, and he tells Marissa that he is not happy with what is happening. They try to work it out and figure out how to handle this situation, but Marisa also has some other problems to deal with at the moment. For one, her husband has just been set up by Adam and told to get out of the country. She's not sure what to do; she wants to be with Noah, but she cannot do anything about that at the moment. She's going to have some issues to deal with as time goes on, especially since both the men she loves are in trouble and could go to jail for crimes that they did commit even though they like to think that they are not bad people.
Chelsea and Adam will have yet another argument on Thursday. She was against him working with his father to take down Luca in the first place, and it turns out that she's right about everything that she said to him. He tried to set up Luca and the entire thing backfired on him when Luca told him what he knows about Victor's grandson, Noah and his involvement in Billy's accident. Now Adam has made another enemy and things are not going well with him. His father is going to be furious when he finds out that he failed at taking down Luca, but he knows that Victor will not sacrifice Noah's freedom and life for something like taking down the Santoris, which makes us wonder what will happen next.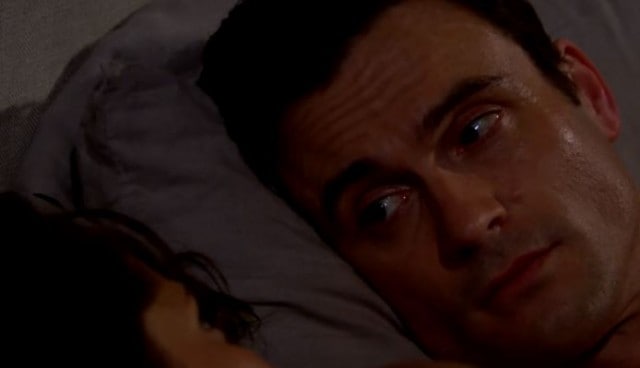 On the Cane and Lily front, they have a very serious discussion. Their bedroom reconcilement was nice for both of them, especially Lilly who thought he might never have a chance to forgive her because of his hurt. They have made love and now they are together again, but she's not spending her life with a man who constantly throws her affair in her face. She has apologized and she has said she is sorry and she has said it will not happen again, and she needs to know her husband will believe her and treat her that way. On this upcoming show, we will see them have a very serious discussion about their marriage and about her ultimatum. She's going to tell Cane that if they are going to work on their marriage, they will need to be able to trust one another and forgive. What will Cane say? His wife did cheat on him and it's not easy to issue an apology for something of that nature and then just forgive. He probably has a lot of work to do before he can forgive her forever, and we know that it will not be easy for him in any way. This is why we will just have to wait and see.
https://youtu.be/0XmiJWUYVWw
Photo Credit — YouTube
Tell us what's wrong with this post? How could we improve it? :)
Let us improve this post!