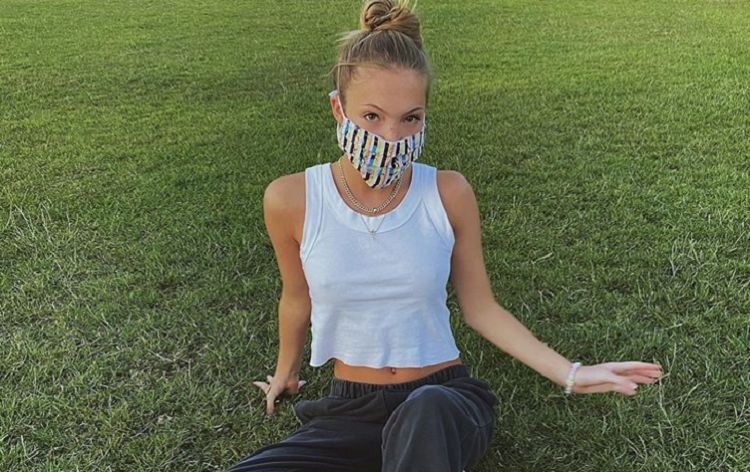 Sometimes when people have famous parents, they tend to shy away from the spotlight. After all, growing up with cameras constantly around probably isn't really as fun as it sounds. However, Kate Moss' daughter, Lil Moss, revels in the attention. Like her mother, she's a natural in front of the camera and she's recently started to get a lot of attention for her good looks and charismatic personality. Even though she's only 18-years-old, she's already showing that she has what it takes to be a star. If she keeps it up, she could set herself up to have a career just as legendary as her mother's. Keep reading for 10 things you didn't know about Lila Moss.
1. She's A Kendall Jenner Fan
Like many other people her age, Lila spends a lot of time on social media seeing what other people in the beauty industry are doing. One of her favorite people to follow is none other than Kendall Jenner. Not only is Kendall a member of one of the most popular celebrity families, but she's also been modeling professionally for several years.
2. She's Taught Her Mom A Few Things
Kate Moss has taught her daughter a lot of things over the years, but Lila has returned the favor as well. Lila told In Style Magazine, "I've taught her how apply highlighter in the right places. Once, I noticed she did it completely wrong, so I had to correct it."
3. She's Already Worked With Some Huge Brands
Lila is still just a teenager, but her modeling career is already off to a very strong start. She's had opportunities that many aspiring models can only dream of, one of which was being the face of a Marc Jacob's campaign. Lila started working with the brand when she was just 16-years-old.
4. She Loves Watching Beauty Vlogs
Technology has made it easy to learn how to do almost anything without ever leaving the comfort of your home. Instagram isn't the only place Lila likes to see what's going on in the beauty and fashion communities, she also enjoys watching YouTube videos and is a big fan of beauty influencers like Summer McKeon and NikkieTutorials.
5. She's Signed To Her Mother's Agency
Having Kate Moss as a mother has been an invaluable resource for Lila as she embarks on a career in the same industry her mother once dominated. Thanks to her mom, she'll be able to avoid a lot of pitfalls and issues that other models typically have to deal with. Lila is currently signed to the Kate Moss Agency.
6. She Wants To Create Her Own Legacy
There are a lot of people who believe that Lila's career is only what it is because of her mother, and that's something she's working hard to dispel. Lila is very proud of her mother and all of the things she's accomplished throughout her career, but she is hoping to create a legacy of her own.
7. She Enjoys Finding New Recipes On TikTok
Typically, when someone thinks about the social media platform TikTok, they think of things like funny challenges and dance videos. But there's a completely different side of TikTok that Lila Moss has come to appreciate. She loves using the app to find and try different recipes. In fact, she told Vanity Fair that she made banana bread for the first time after discovering a recipe from TikTok.
8. Traveling Is One Of The Things She Enjoys Most About Modeling
The modeling industry can be very exciting and there are lots of different things to love about it. One of Lila's favorite things, however, is that it has given her the chance to travel to different places. She particularly loves being able to come to New York City often.
9. The Devil Wears Prada Is One Of Her Favorite Movies
Is there one movie that you've seen countless times, know all of the words to, but could still watch endlessly? For Lila Moss, that movie is 2006 film, The Devil Wears Prada. What's interesting about the fact that this is one of Lila's favorite movies is that she was only about 4-years-old when it was released.
10. She's Serious About Her Skin Care
As someone who spends a lot of time in front of the camera, Lila is extra mindful about the condition of her skin. She takes her skin care routine very seriously and tries to keep her makeup to a minimum. She told Refinery 29, "I like to wash my face using Liz Earle Cleanse and Polish Hot Cloth Cleanser, then I follow with the Marc Jacobs Beauty Youthquake Moisturizer, which gives my skin instant hydration. And finally, a spritz of Caudalie Beauty Elixir to give my skin a dewy glow. "