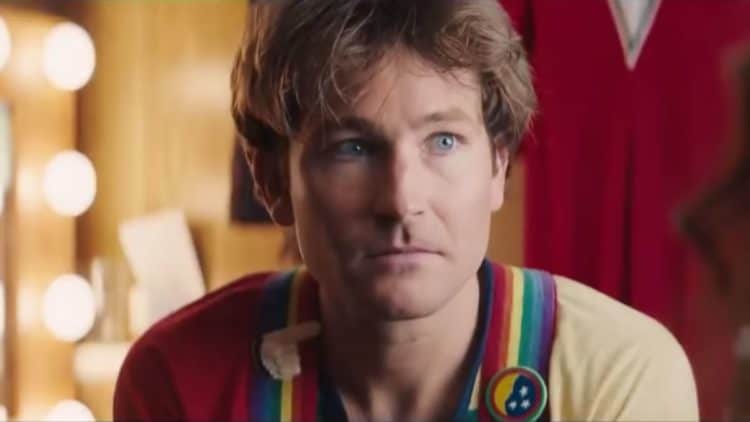 Initially, the feeling that many people have toward the late Robin Williams would make it nearly impossible to actually want to see anyone take on his appearance, even for a biopic. But one thing that Jamie Costa has managed to do, with an initial look, is to get people on board with the idea of showing the life of arguably one of the absolute best comedians to have ever taken to the stage and screen. The very idea of having someone portray him has the ability to upset a lot of people, but when given time to really think about it, this would be hypocritical, to say the least since some of the greatest performers in the world have been given biopics that might not have been entirely factual but were still considered to be great representations of those that they were portraying. The comical genius of Williams makes it tough to believe that anyone could possibly take on such a project and create a reason for people to embrace their attempt. But it would appear that Costa has managed to tap into something that has allowed him to channel Williams in a way that few possibly could.
It's hard to imagine that Robin Williams has been gone for so many years now, but it's even harder to imagine that anyone could play him with the level of skill that Costa is being credited with at this time. Stating that no one could ever play the part of Williams would be a bit foolish, but the fact is that Robin was the type of actor and comedian that a lot of people had a great deal of respect for and saw as someone that was easy to elevate above many others. He had a way about him that wasn't easily defined, and an energy that didn't appear capable of remaining still that often as a lot of people that worked with him witnessed firsthand. Trying to find anyone that could match this had to be a seriously tough search since there might have been plenty of individuals that wanted the part, but it's also likely that several might have figured that they didn't have it in them to mimic that type of energy.
When one looks back at Williams' career and how many people he touched over the years in numerous ways it's very easy to think that this biopic is going to have to be something that will amaze and blow away those that tune in to watch it. It can't be said enough how special Robin Williams was to his millions of fans and his peers since the heartfelt and agonizing manner that his life was described by so many is evidence of the fact that he was one of a kind. It's very true that Hollywood appears to be filled with those that fit this description, but to be perfectly honest there are those in Hollywood that could and have been played in a manner that's easily described as nearly perfect. When it comes to Williams though it's very likely that a lot of people are going to be watching with a very keen eye to make certain that the actor will be represented in a way that will be nothing short of perfection.
The looks of a particular person are hard to nail down, and without criticism against Costa, he does manage to get the appearance of Williams down in a way that's close but isn't really evident unless one is foregoing the idea that everything needs to be perfect. People have to remember that Joaquin Phoenix, Kurt Russell, and many others that have played famous personalities in the past might look something like the people they're playing, but weren't bound to look JUST LIKE them. That's something that could only be accomplished by a ton of makeup or some other method that a lot of people might have a serious issue with. In this manner, it's obvious that it's another actor playing the part of a famous individual that's no longer with us, not an attempt to recreate Williams entirely. Such an attempt might actually anger people in a way that would kill any chance that the biopic might have before it was ever released.
But so far, it sounds as though this movie will be met with a great deal of approval from the fans, but one has to wonder what Williams' family will think of this and what his fellow actors and comedians will say when it does finally come out. The initial response appears to indicate that there will be plenty of people who will greatly approve of this look into the life of a man that brought so much joy to so many. It might not be a perfect representation, but it's bound to be just as good as any other, and perhaps a little better.