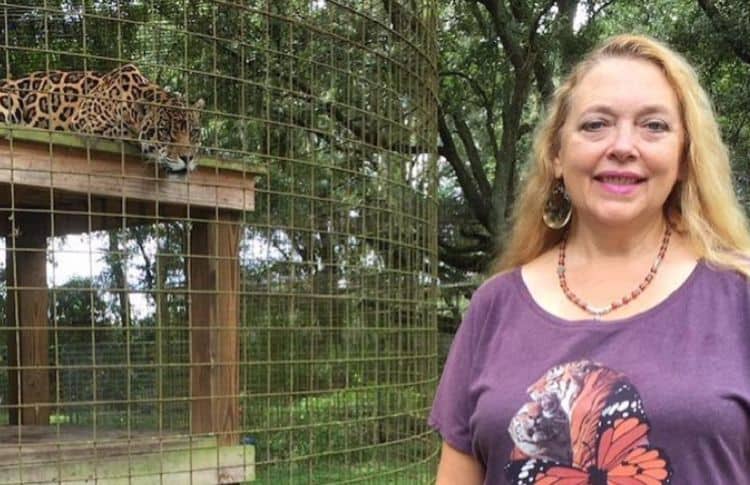 People get dumped off of the show Dancing With The Stars all the time, since after all, it's the show, to see who's the best and who can last the longest. It's not much of a surprise that the big cat activist was eventually eliminated since a lot of people are likely to state that having her on was dodgy in the first place. Well, those that don't trust Carole would say as much at least, but for Carole, the chance to use the platform as much as she could to advocate for big cats was apparently an important step in her life, and as you can imagine, her husband felt the same way, as the level that these folks are on feels as though it almost shields them from the naysayers and those that are still convinced that she had something to do with the disappearance of her first husband. Watching The Tiger King it's pretty easy to see that there are very few people that can be trusted that far, but Carole has been one of those that has people divided as to how innocent she really is, and how much of a hypocrite she really is since her desire to stop the sale and petting of cubs and the maltreatment of big cats is kind of hard to buy into since she keeps her cats in cages as well.
The idea that she was headed to DWTS was met with a great gale of laughter by a lot of people for different reasons, but the idea that she's seeking to push her activism in any direction that it can go was a given since she's seeking any outlet that will listen to her and has already done quite well for herself. The fact that she lasted through a single round was a little shocking to some people, but the second wasn't bound to be as easy since the samba to The Circle of Life was when judges finally appeared to come to their senses in order to vote her off. As you can imagine, Carole used her time on the show to push her activism and even to ask for votes to stick around, since using the show as a soapbox was no doubt one of the biggest reasons for going on in the first place, especially given the fact that the fame from The Tiger King is likely waning a bit since many people have moved on to the next big thing. There are a lot of reasons why this would happen after all, since not only is Carole not a dancer, but she's not much of a personality in show business since she's very one-note and not really versatile. That might sound cruel, but the fact that so many other contestants try something different on DTWS to impress the judges, rather than keep up the same theme in the hope that the judges will simply find it cute and endearing, was just as damaging to her chances as the fact that she isn't much of a dancer.
At this point in Carole's career there are a lot of people wishing she would go back to her zoo and remain as obscure as she was before The Tiger King came out, but there are also many that would be proud to support her mission and see her achieve even greater success. It's tough to know where to stand on this matter since on one hand, Carole is a bit of a hypocrite when it comes to advocating for the proper treatment of big cats that can't care for themselves, which is extremely saddening but is also the fault of human beings that have continued to find these exotic creatures offer them a sort of status and mystique that is more than a little ridiculous. If Carole was really intending to help she would be advocating to keep wild animals in the wild, since keeping them dependent on humans continues to make it next to impossible to release them into the wild, as their instincts are dulled and they become easy prey for poachers. Many people can believe as they want that Carole is an angel or a saint attempting to better the lives of the cats that she cares for, but unfortunately, the fact that she appears and sounds shady as hell isn't about to fool a lot of people is one reason why a lot of people will continue to mistrust her. When one really gets down to it, Joe Exotic didn't stand a chance against Carole, not because she's so intelligent or even that skilled at manipulation, but because Joe was a powder keg looking for a match to set him off, and Carole was the perfect person to cause such an explosion. Her stint on DWTS is just one part of the fallout from that particular battle.