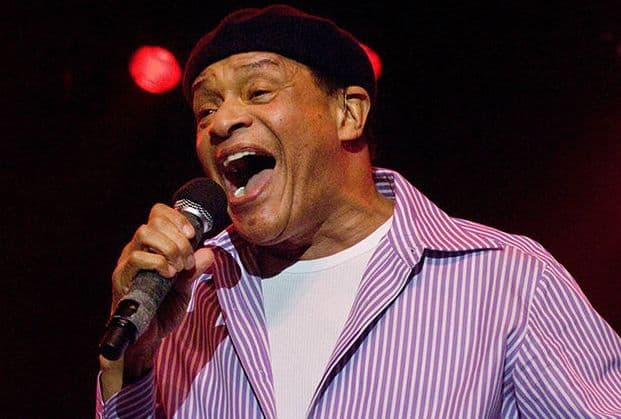 Jarreau won 7 Grammy's for a slew of hits through the '70s and '80s including "Mornin'," "After All, "We're In This Love Together" and, of course, that theme to the immensely popular "Moonlighting" TV show.
Jarreau was born in Milwaukee, Wisconsin, the fifth of six children. His website refers to Reservoir Avenue, the name of the street where he lived. His father was a Seventh-day Adventist Church minister and singer, and his mother was a church pianist. He and his family sang together in church concerts and in benefits, and he and his mother performed at PTA meetings.
Jarreau was married twice. His first marriage, to Phyllis Hall, lasted from 1964 to 1968. His second wife was model Susan Elaine Player, whom he married in 1977. Jarreau and Player had one adult son together, Ryan. It was reported on July 23, 2010 that Jarreau was critically ill at a hospital in France, while in the area to perform a concert at nearby Barcelonnette, and was being treated for respiratory problems and cardiac arrhythmias.
He was taken to the intensive-care unit at Gap late on July 22, 2010. Jarreau was conscious, in a stable condition and in the cardiology unit of La Timone hospital in Marseille, the Marseille Hospital Authority said. He was expected to remain there for about a week for tests. In June 2012, Jarreau was diagnosed with pneumonia, which caused him to cancel several concerts in France. Jarreau made a full recovery and continued to tour extensively until February 2017.
He will be missed.