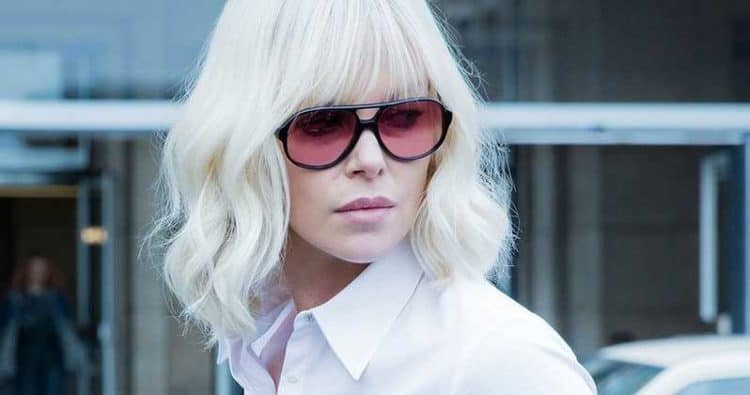 So let's still the argument that might already be brewing on the horizon after reading the title. Yes, George Michael was a part of WHAM, and yes, he did perform several of these songs in a group. But he also wrote and performed the songs on his own. A few of them were different versions and had variations thrown in to make them just different enough to notice, and the others were all his. So in truth George Michael sang every one of these songs no matter if it was with WHAM or on his own. That might not settle the argument but it should come fairly close. George Michael is a personality that is greatly missed by many fans, but his music thankfully endures.
Here are a few movies that prove that point.
5. Atomic Blonde – Father Figure
It seems like kind of an odd movie to fit this song into but then oddities such as this are often seen so as to confuse the viewer and make them choose whether they'll notice the music or the action that's about to happen. I think you can easily guess which way the fans went when the beat down started. Charlize Theron has proven at this point that she is more than just a pretty face and get down and dirty when she needs to.
4. Beverly Hills Cop II – I Want Your Sex
Such bouncy, vibrant songs seem to go hand in hand with Beverly Hills Cop and have since the first movie. It's the carefree sound and feel of the music that seems to set up the scene and hide away the reality of the gritty undercurrent that really drives the movie. Eddie Murphy is by all accounts the funny, comedic quality that helps to hide the more serious aspects.
3. Zoolander – Wake Me Up Before You Go Go
Somebody just wanted to make a spoof film about models, that's what I'm thinking about Zoolander. Honestly, it's nothing more than a two-hour dumb fest in which the lead character proves his ignorance and yet still manages to showcase how he's the hero. I almost wonder if Jon Voight and the others were really aware of what the movie was going to be like when they signed on.
2. Rules of Attraction – Faith
I'm not really sure what to think about this movie based on this clip but it seems a bizarre mating ritual is under way and the ladies seem completely oblivious. The song is really used as a kind of a segue away from the main part of the movie and forgotten by the time it's over. Some films don't necessarily make it easy to figure out what's going on even if you watch them end to end.
1. Hot Tub Time Machine – Careless Whisper
Yes I am aware that George Michael sang this song in WHAM but he also sang it on his own a time or two. In any case, in this movie Nick kind of bombed out the first time he decided to sing in front of a crowd. But when he got to go back he rocked their socks off with a new type of music they'd never heard before. Strange that the band was able to pick up the beat so quickly.
So there you go, songs that the late great George Michael did perform on his own.
Save