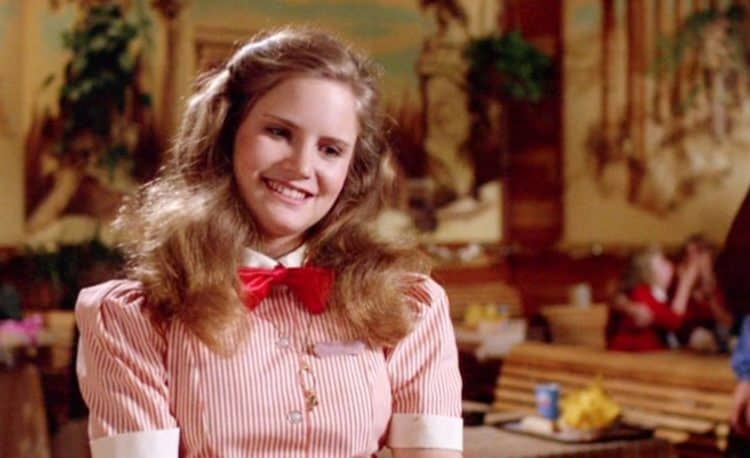 The Cars are an American rock band that came together in the late 1970's and debuted in 1976. They stayed pretty active until the late 80's and then disappeared for a while. As of 2010 they've been back on the music scene and rocking it just as they did in the past. Their songs are a little slower at times and a lot deeper in pitch as it's heard in many of their tracks. Most of their songs are simply fun to listen to and are actually still popular in clubs when someone's in the mood for something old school.
Their sound was used in a good number of 80's films but their music made the jump as the years went on.
5. Bye Bye Love – Super 8
A lot of people had no idea what Super 8 was really about until they finally watched it, but the story was actually kind of interesting. Unfortunately all the hype it got didn't help it at the box office when it finally came out. Super 8 wasn't quite so super once the critics got a hold of it.
4. My Best Friend's Girl – My Best Friend's Girl
Imagine having a friend or family member that could go from nice to nasty in the blink of an eye. Now imagine that this individual is actually able to make a living at doing this. Tank is probably one of the most opportunistic characters in film history and worse than that he doesn't feel a bit bad about it until he finally meets the right woman, which is at just the wrong time.
3. Drive – Transformers
The party foul that Miles is attempting to cash in on here to keep his seat is one that has thankfully been going by the wayside since long before this film came out. Despite her mediocre role in the franchise Megan Fox was hot and sizzling in this film when it first came out and likely as not Sam wasn't the only young man that was awestruck by Megan Fox walking down the lane in a belly shirt and tight jean shorts.
2. I'm Not The One – Billy Madison
Now that we watch this again how many people feel that this scene is wrong on so many levels? If you answered not really then that's good. So little girls have a crush on the "big kid" in the room. It's Valentine's Day and they're kids, it's pretty innocent and harmless considering that Billy knows better and it's supposed to be amusing. But the Valentine from the principal…..yeah, that's a little creepy.
1. Moving in Stereo – Fast Times At Ridgemont High
Life when you're in high school can be so hectic as to be insane, and in all honesty it's a wonder that any of us ever get out alive and with our mental faculties intact. Of course from the clip you might just reason that high school is all about hooking up and exploring sexuality for the first time. It is in some ways, but that's not all of it.
The Cars add a definite layer of feeling and emotion to movies that might otherwise be missing.
Save
Tell us what's wrong with this post? How could we improve it? :)
Let us improve this post!