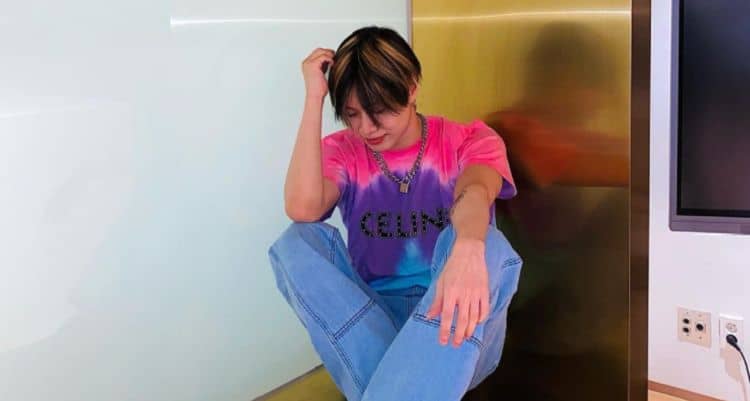 Lee Tae-min is better known by the name Taemin. He is a South Korean pop star, actor, and he is a dancer. He's a young man of many talents, and he shares each of his talents with the world and with his fans. He's made it big in the industry, and his fans are always on the lookout for new information about him and the life he is living. Who is he? What is he like outside of the public eye? We've done some research, and we can tell you that he has had a very cool life.
1. He is Young
Lee Tae-min was born on July 18, 1993, in Seoul, South Korea. Very little is known about his childhood or abou this family, and he does a good job maintaining his own privacy and keeping his family out of the spotlight.
2. He's Been In the Business a Long Time
It was 2008 when he became part of the group called Shinee. They were successful, and it led him to become famous. He was only 14 at the time that they formed their band and began singing and performing in Korea.
3. He Was a Musician First
A year after his musical career took off, he became an actor. It was 2009 when he was offered a role in an MBC comedy. Fans already knew who he was, and they were excited to see more of him and to see him in a different capacity than what he'd been through when he was singing. He was an instant success in both singing and acting.
4. He Did Not Get to Attend His Graduation
During 2011, he had to transfer from his regular high school to a different one. His work was taking up so much of his time and keeping him from his classes that he had to transfer to the Hanlim Multi Art School from Chungdam High School. When he graduated from Hanlim Multi Art School in 2012, he did not get to attend his own graduation ceremony. His work schedule was too hectic and he could not make the time for it.
5. He Went to College
Following the end of his high school career, he did enroll in college. He began taking courses at Myongji University. We don't know if he graduated or if he is still attending, but we do know that he worked on Film and Musicals. There is some speculation that his schedule keeps him too busy to take a full schedule and that he's been taking courses off and on for many years. Though, we cannot verify that information.
6. He is Religious
It's been widely reported that Taemin is Roman Catholic, but we don't know if he practices. His career takes up so much of his time. He regularly travels and has scheduling issues, so it is currently unknown whether he manages to make it to church regularly whether in person or online.
7. He Enlisted in the Military
He announced in 2021 that he's had an amazing 13 years in the entertainment industry, but that he would be enlisting in the military as of May 2021. He will join the military's military band, but we don't know a lot more. Many of his former bandmates already left their own careers to do the same.
8. His Military Enlistment is Mandatory
For the young men in South Korea, enlisting in the military is a mandatory situation. They are legally required to enlist according to the Military Manpower Administration in South Korea. It is their duty to fight against North Korea, and there is only an exemption for those who are professional athletes, classical musicians, and/or dancers. K-pop stars are not exempt from their duties.
9. He's Financially Stable
Taemin is doing well for himself. He will, of course, take a pay cut in his military endeavors. He has an estimated net worth of around $2 million. His work as an actor and a musician has helped him along the way, but now he will take a mandatory break to join the military and serve his country.
10. He is Single
This is pure speculation, of course. He keeps his private life very much to himself, so there is no indication that he is dating anyone seriously at the moment. With his enlistment date approaching, it makes sense that he is currently single and not in the market for a girlfriend with who he will not be able to spend any time for a while.