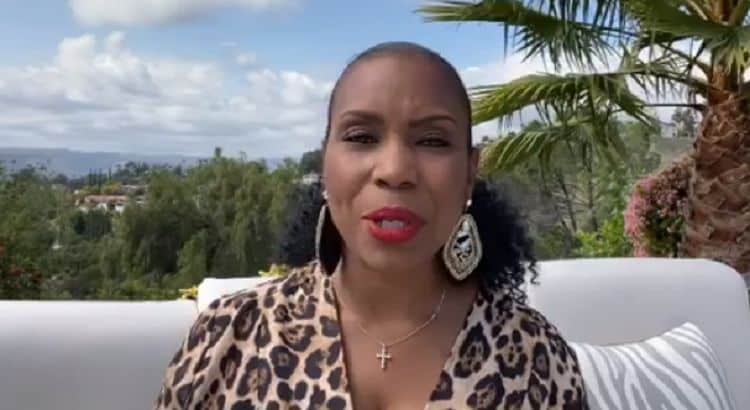 Lauren Lake is someone who has taken on a wide range of roles over the course of her career. For example, there are those who will recognize her because of her role on the non-traditional court show Paternity Court. However, Lake has been everything from an author to a real estate developer as well. Here are 10 things that you may or may not have known about Lauren Lake:
1. Born in Detroit, MI
Lake was born in Detroit, MI in the late 1960s. Those were not good times for the city, seeing as how it was the site of the single deadliest of the 159 race riots that happened throughout the United States in the summer of 1967. In total, there were 43 people killed and 1,189 people hurt in some manner while hundreds and hundreds of buildings sustained enough damage that the sole course of action was demolition. The incident had a horrendous impact on Detroit's economy, not least because it sped up the white exodus that had already been happening for some time.
2. Born to Parents Who Put an Emphasis on Education
It is important to note that Lake was born to parents who put a huge emphasis on education. This is unsurprising because her parents had Ph.D.s in spite of the social conditions of their times, meaning that they had to fight their way through numerous obstacles to secure that kind of education. Something that presumably had a huge impact on the value that they placed upon it.
3. Allowed to Indulge Her Artistic Interests
When Lake was still a child, she was very interested in the arts. Her parents had no issue with her indulging her artistic interests so long as she didn't let that affect her academic performance, which is why she was involved with acting, singing, and dancing. As an adult, Lake has been known to make use of her artistic interests from time to time, as shown by how she is an interior designer in addition to her other pursuits.
4. Has a Secondary Teacher Certification
Eventually, Lake went to the University of Michigan where she studied English. Once she had earned her Bachelor of Arts, she proceeded to earn a secondary teacher certification as well.
5. Has a JD
Later, Lake went to Wayne State University, which is one of the biggest public schools that can be found in the state of Michigan. There, she went to the Wayne State University Law School, which was once called the Detroit City Law School but received a rename when the City Colleges of Detroit as a whole were renamed Wayne State University. From said institution, Lake earned a JD in 1993 that was followed up by her being admitted to the State Bar of Michigan in June of 1995. By 2002, she had also been admitted to both the State Bar of New York and the State Bar of New Jersey.
6. Decided to Establish Herself in the Entertainment Industries in the Late 1990s
In the late 1990s, Lake made a decision to establish herself in the entertainment industries. This can be seen in how she moved to New York City in 1999, though it is clear that she didn't give up her previous profession as an attorney, as shown by the aforementioned statement that she was admitted to both the State Bar of New York and the State Bar of New Jersey in 2002. Initially, Lake seems to have made an effort to become a singer. However, while she did manage to secure a number of jobs performing as a background singer for a number of well-known singers such as Mary J. Blige and Jay-Z, she doesn't seem to have managed to find much success in this regard beyond this.
7. Found More Success on TV
With that said, Lake seems to have managed to find much more success on TV, as shown by a slew of appearances on various shows. For example, she was one of the women covered on To Live and Date in New York, which was eventually broadcast by We TV as Single in the City. Likewise, Lake showed up as a life coach on The Greg Behrendt Show, both a legal expert and a life coach on The Ricki Lake Show, and a legal expert on Dr. Phil. As such, Lake's profile became higher and higher, which in turn, meant that her roles became more and more important.
8. Interested in Interior Decorating
One example of Lake's success when it comes to TV is her involvement with various interior decorating shows, which is very much the result of a personal interest in the topic on her part. She has stated that she has had no formal training on this particular topic, but she has also stated that she sees this as something of a strength because it means that she has no barriers blocking her from pursuing what she sees as being more important. In short, Lake is a big believer that spaces should reflect the personalities of the people who occupy it, which is a focal point for her interior decorating efforts.
9. Is a TV Judge On Lauren Lake's Paternity Court
Besides her other activities, Lake is a TV judge on Lauren Lake's Paternity Court. The show was inspired by a couple of things. One would be court shows, while the other would be the popularity of the paternity-focused episodes on Maury. With that said, the people behind Paternity Court aren't necessarily too fond of that latter comparison, seeing as how they have argued that their show provides a foundation on which to build a more solid relationship rather than draw things out for the sake of maximizing drama.
10. Host of an Unorthodox Court Show
Regardless, Lauren Lake's Paternity Show is an excellent example of a non-traditional court show. Certainly, it retains the traditional trial format that serves as the foundation for the entire genre. However, it incorporates other elements such as Lake speaking with the litigants both before and after the results, with the result that it can resemble a talk show as well. On the whole, Paternity Court covers its cases in more detail than most of its counterparts, as shown by how each episode focuses on just one case rather than the standard two cases.