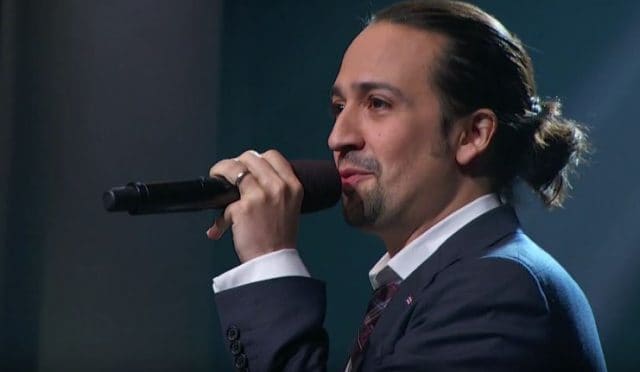 John Oliver dedicated most of last night's episode of Last Week Tonight to discussing Puerto Rico and its current economic crisis. Right now, the United States territory is facing a $70 billion public debt, an unfortunate byproduct of loopholes for laws that apply to American states but don't apply to Puerto Rico.
Oliver laid out many of the troubling reasons for why Puerto Rico became so attractive to members Wall Street and how its debt continued to grow, leading to the terrible circumstances the territory is facing now. Not only is Puerto Rico in massive debt, but due to a U.S. law passed in 1984, it cannot declare bankruptcy, leading to major cuts from the government, even including the shutting down of major hospitals. Not to mention, with regard to Puerto Rico's debt, many of its creditors are hedge funds, which are more accurately called "vulture funds"; there's essentially no way for Puerto Rico to get out debt on its own–it needs assistance.
As Oliver clearly stated multiple times last night on Last Week Tonight, the people living in Puerto Rico are U.S. citizens, and they need aid, not a bailout. However, Oliver also realized that he might not be the best person to explain why we all should be helping Puerto Rico. Instead, he handed off the duties to Hamilton creator and star Lin-Manuel Miranda, who is the son of Puerto Rican parents.
Miranda already made a heartfelt plea to Congress about Puerto Rico last week, even promising them Hamilton tickets if it would sway them to help ("Wow, that is incredible, because I'm amazed even he can get tickets," Oliver joked. "It is easier for a meerkat to get into Harvard Law School than it is to get into that show"). But he also took the stage last night on Last Week Tonight to do what he does best, delivering a clever, complex, and powerful song about why the United States should and hopefully will provide aid to Puerto Rico during this incredibly difficult time for the territory.
Check out Lin-Manuel Miranda's Last Week Tonight performance below and learn about why Puerto Rico finds itself in this situation and how the U.S. can help over three million of its citizens.
[Photo via YouTube]