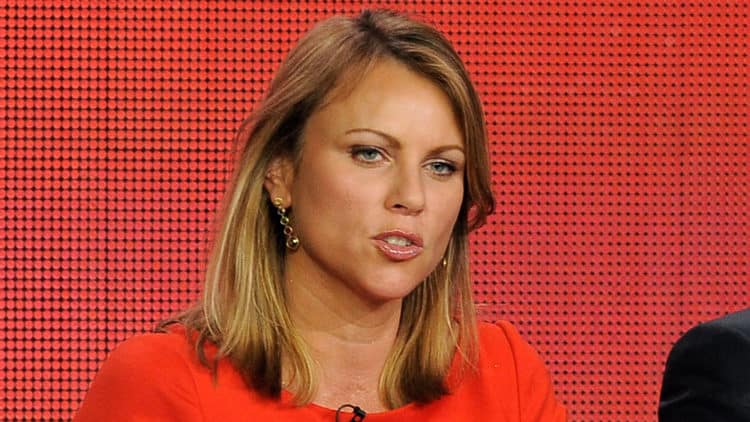 Sometimes you work so hard for something, and one misstep takes you on a downward spiral. Then again, you must dust yourself off and rise from the ashes, like the proverbial Phoenix. Lara Logan prides herself as an accomplished journalist, but at one time, she almost bid her career goodbye. Her colleagues at CBS rooted for her to be fired, but Lara quietly left the network to join Sinclair Broadcast Group earlier this year. From being raped to surviving cancer, Lara is one woman who will not let anything keep her down. She now has been signed by Fox News to host a documentary series. As we wait to see Lara make her debut regular TV role, let's enlighten you with everything there is to know about the journalist.
1. Why she had to take a leave of absence
Lara was suspended by CBS who faulted her for reporting on the Benghazi attack and criticizing how the government handled the affair. However, the source who Lara was relying on was not vetted, and Lara claimed she believed him because Dylan Davies was one of the best guys you will ever meet. It soon was discovered that Dylan was not the hero he played out to be saying how he had hit a terrorist, yet no one witnessed the incident. Matter of fact is, Dylan was nowhere near the scene; he was relaxing in his beach villa. Although Lara apologized for the misinformation, she was forced to take a leave of absence after her suspension.
2. She was sexually assaulted in 2011
Being a journalist will take you to various places to interview victims, but in some instances, you wind up being the victim. It happened to Lara in 2011 when she was in Cairo where she had gone to report on the fall of Hosni Mubarak's government. The celebration turned bitter when more than 200 men tore off her clothes and raped her over and over with their hands. As she revealed to The Washington Post, her saving grace came in the form of an Egyptian woman who helped her escape.
3. She still suffers from health issues from her sexual assault
By 2015, Lara had made four hospital visits connected to complications arising from her sexual assault. In 2017, Lara opened up saying that she continued to have pelvic pain due to a hysterectomy that did not heal. Lara noted that since the attackers used flagpoles, hands and sticks, the muscles in her body also experienced traumatic stress that had to be treated by a specialist. Further, as Lara was raped, she held on to her bodyguard, Ray, and did not let go until the ordeal was over. Due to the extended period of clasping her fingers, Lara has arthritis in her right hand, which she treats with periodic steroid injections.
4. She was diagnosed with cancer in 2012
Life kept serving Lara with all sorts of challenges that most people would not have lived through, but she is a strong woman. Barely a year after the Cairo incident, Lara was diagnosed with breast cancer. It was a trying time for the mother of two whose children were 1 and 2 then. She almost gave up, but her sister told her it is okay to feel depressed and cry it all out. That was all the encouragement that Lara needed to manage the six weeks of radiation, although, by 2017, she was still in remission.
5. She almost cut her hair so people would take her seriously as a reporter
When Lara started as a journalist, she admits that it was much easier to go to war-torn areas than for a feminine woman to be taken seriously in news reporting. She says that although some courageous women had opened up several doors for women, they were yet to unlock the door to being feminine and still be a news reporter. She was therefore advised to cut her hair by CNN's bureau chief in London. Lara took the advice to heart and almost went to the salon but changed her mind.
6. Why she cut back hours on CBS
To Lara, being a mother is the utmost responsibility, and she would do anything for her children. Therefore when she realized she was spending too much time away from her two children, Lara rectified the situation by cutting back on her work. Her son, Joseph Burkett, has dyslexia and ADHD, so Lara was determined to help him learn how to write and ride. According to Adweek, she needed to be the kind of mum that she wanted to be.
7. She has always been fighting for justice
Lara described herself as one who will go to any lengths to get the story, and as her father disclosed, it is something that has been in her since she was a child. Being raised in South Africa where racial discrimination inspired the movie "Sarafina," Lara was the underdog fighting for the black people. She never wished to be an anchor. Instead, the experience in Durban and Johannesburg saw a passion for documenting political change arise in Lara.
8. Her sex scandals
It can be flattering for a woman to have two men fighting over her, and that is what happened to Lara when she was in Baghdad. While there, Lara caught the eye of Joe Burkett with whom she began a steamy affair. At the same time, she was involved with Michael Ware, a CNN war reporter, and the two men fought over her. Joe won considering he married her. However, Joe's wife then, Kimberley, could not believe that her husband was cheating on her, and hence she took Valium.
9. Her net worth
Lara, despite the hiccup in her journalism due to the Benghazi scandal, is a news reporter who has amassed an impressive amount of wealth. According to some sources, she is worth $6 million which could be due to her lucrative contract with CBS. Her original contract was worth $1 million per year, but upon renewal, it is not clear whether the amount increased or not.
10. She was a swimsuit model
It is not a secret that the blonde news reporter will turn the heads of most men, and she seems to know it. She even said that men are allowed to use their gender to their advantage so women should too. The tabloids helped make her case by publishing her photos and calling her "34D Lara." Her beauty has been useful since she earned some money as a part-time model while studying for her college degree.
Tell us what's wrong with this post? How could we improve it? :)
Let us improve this post!