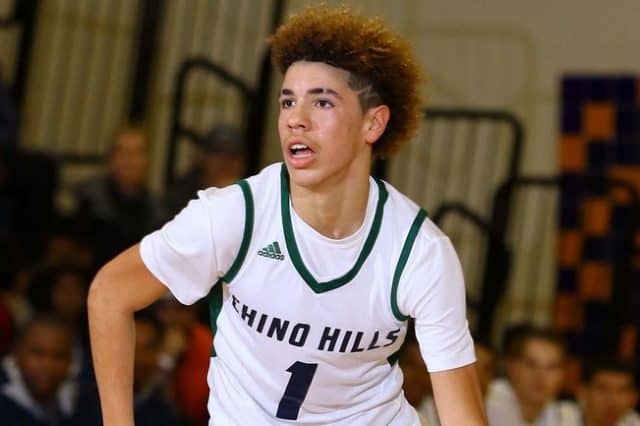 Chino Hills standout LaMelo Ball, the younger brother of UCLA point guard Lonzo Ball, scored 92 points in a 146-123 win over Los Osos High School on Tuesday night. Ball was also efficient to a remarkable degree on a night when he scored 63 points in the second half. According to a box score provided by Southern California News Group's Tommy Kiss, Ball shot 30-of-39 on two-point attempts and 7-of-22 on threes. He was also 11-of-14 from the line and added seven assists and five rebounds for good measure. He also scored 41 points in the 4th quarter.
I have no idea how LaMelo Ball will be in college. I don't have a clue if this kid is destined to join the NBA. But I will say this. Scoring 92 points in a high school game is simply absurd. People always seem to forget that high school games are 32 minutes in TOTAL. And you have to figure that in terms of how much time each team is holding the ball, that's about 16 minutes each. Then you have to subtract even more time to figure out how much Ball actually had the ball during this game.
Let's say he actually had the ball for 10 minutes of the game which is a generous stat. The guy scored over 9 points a minute. I'm speechless. Seriously. I don't care who the other team is. It would be hard to score 92 points on any team in any setting. Pretty darned impressive. I will say this though. The kid plays no D whatsoever.
Here's a video of all his points
Save