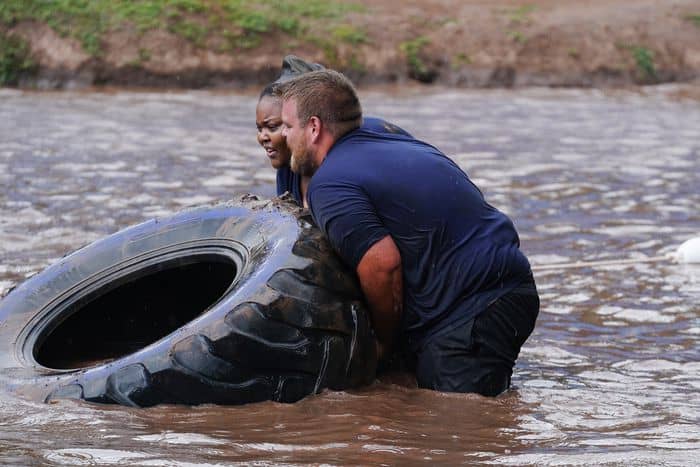 Kyle Yeo is a contestant on the televised series "The Biggest Loser." He was selected for the 2020 season and is someone that we're going to be learning more about as the season progresses. To find out more about him, we looked into his history and made some discoveries about him that are well worth sharing. Here are 10 things about Kyle Yeo that you probably didn't know to help you become better acquainted with the new reality television star.
1. He's been living a lie for years
Yeo has spent most of his life hiding his true identity. He lived a secret life, in fear of just being himself because he believed that he would not be accepted by others. He lived the life of a gay man that remained in the closet because of his fears. This led him to compensate for the emotional pain that he was experiencing through eating. Overeating led him to become extremely overweight. When he came to terms with his real self and made the decision to come out publicly, it gave him a new sense of self and the confidence to lose the excess weight that he gained.
2. He's a native of Missouri, the show me state
Kyle Yeo hails from Kansas City, Missouri. This is where he was born and raised. We can only assume that when he was growing up there was some type of bias against gay people that led him to conceal his sexual orientation. He has learned a great deal already in his journey because his family is giving him the support he needs to be successful in his weight loss endeavors. His family from Missouri is certainly showing him the meaning of love and support.
3. He's becoming popular on social media
It hasn't been long since the announcement that Kyle Yeo would appear on "The Biggest Loser," but he's already experiencing a measure of fame. We checked out his Facebook page and saw that so far, he has 255 followers. We expect this number to increase as the competition gets closer to the end.
4. His photos show big changes
Since the competition for "The Biggest Loser" commenced with Kyle weighing in at 302 pounds, we've seen some tremendous changes in his physical appearance. The photos that he has posted show that Yeo is showing the impact of his weight loss journey with a slimming of his face, neck, and overall physique. With a little over 3 weeks left in the competition will he in fact be the biggest loser? Regardless of whether he wins or loses the competition, he will still come out of this experience a definite winner.
5. Kyle is on a journey of self-discovery
Kyle Yeo has made significant progress in learning more about himself. He now understands why he has formed an unhealthy connection with food. He is on a journey that allows him to look inward and gain a better understanding of who he really is, and why he does the things that he does. He has already shown a lot of progress in finding the mind and body connection to improve his emotional health as he also improves his physical health. He is emerging as a more whole person who no longer needs to hide behind a facade.
6. Yeo is an inspiration for youth
There are many young people who struggle with their sexual identity. Some may realize that they are gay, as Kyle did at a young age, but like him, they may be afraid of being shunned by the people who live and interact with them on a daily basis, forcing them to keep their true identity a secret. Kyle shared that he "knew" that his family wasn't ready to accept this truth, so he kept it inside. When the time was right, he shared his secrets and it was a liberating experience that gave him the strength to move forward with positive changes. He serves as an inspiration you young people to accept themselves as they are, and share when the time is right.
7. He has been heavy all his life
Yeo shared that his weight has been an issue all of his life. He is currently 28 years old. He used food as a means of coping with his discomfort. Eating made him feel good at least for the time that he was enjoying consumption. When the good feelings went away he would keep turning to food to stimulate a chemical response in his brain to make the good feelings return.
8. Kyle has a new health regimen
We checked out Kyle's Twitter to find out what has been going on in his life. It became immediately obvious that he has adopted a healthier lifestyle that includes going out for runs and challenging himself physically. He's taking the competition seriously and doing everything within his power and within the rules of the show to become the biggest loser and take off the pounds.
9. He's a contender for the win
Kyle continues to lose weight as he strives to become the Biggest Loser. So far, out of 12 competing participants, he's seen 8 of the others leave the competition. He's done a great job and held his ground. Yeo is one of the remaining four contestants who are vying for first place and he stands as good of a chance as the others.
10. His community is supporting him
Kyle Yeo has gone through some big changes in his life. Not only is his body mass changing, but he is also realizing something about the people in his community. He once believed that they wouldn't accept him for who he is as a person, but he is beginning to realize that his assumptions may not have been correct. The Kansas City community is cheering him on.