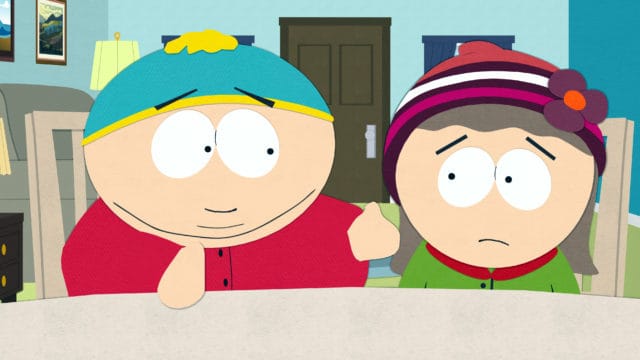 After comparing the Harvey Weinstein sexual abuse allegations scandal to a witch hunt during the previous episode, South Park will tackle the show's most talked about couple on its next episode this coming Wednesday. Prepare for another half-hour of laughter with Stan, Kyle, Cartman, Kenny, and the townsfolk of South Park on its next episode titled "Doubling Down."
"No amount of peer pressure can get Heidi to break up with Cartman. Kyle doesn't understand why Heidi won't break up with Cartman. He's playing with fire when he gets in the middle of the school's most talked about couple." according to a statement released by Comedy Central regarding on what will happen on the show this Wednesday. You can now speculate on what current events will the show tackle and parody on its next episode. It will perhaps explore the tumultuous relationship between Cartman and Heidi given the episode's description.
South Park is created by Trey Parker and Matt Stone and it is currently on its 21st season. The show was launched on August 13, 1997. During the previous episode titled "Sons a Witches", the show parodied the Harvey Weinstein sexual abuse allegations scandal by comparing it to a witch hunt. As a witch causes problems for the town's Halloween celebration, Cartman looks at it as his way of taking advantage to break-up with Heidi. Jesse Schedeen of IGN said that it "works as both a commentary on the Harvey Weinstein scandal and its fallout and fun, simple tale of Randy and his friends being stupid."
You can watch the episode this Wednesday, November 8 at 10:00pm ET/PT on Comedy Central. All new episodes this season will be available for streaming in HD on South Park Studios and Hulu the day after the premiere.
You can watch the sneak peek of the next episode here.
Tell us what's wrong with this post? How could we improve it? :)
Let us improve this post!