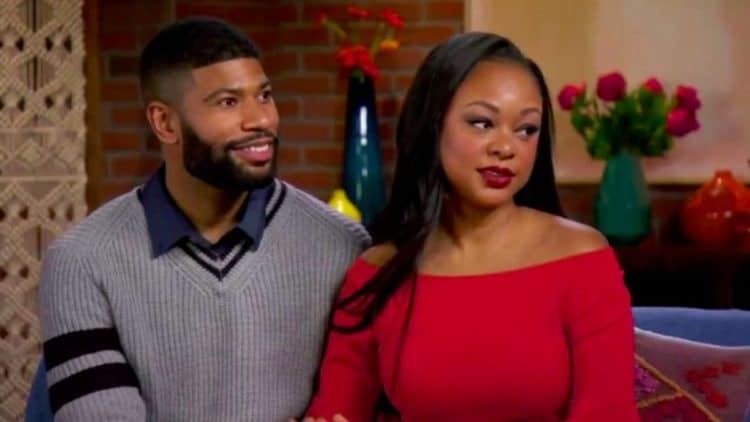 Marriage is one of the biggest decisions some people will ever make. For that reason, it's important to make sure you pick a partner who you not only love, but really know and trust. However, when Kristine Killingsworth decided she was ready to tie the knot, she took a completely different approach. Kristine took the ultimate risk by signing up for Married at First Sight. Even though she knew the premise of the show, she had no way of knowing what she was actually getting herself into until she walked down the aisle. Despite somewhat of a rocky start, Kristine and her now husband, Keith, have stuck together. Continue reading for 10 things you didn't know about Kristine Killingsworth from season 8 of Married at First Sight.
1. She Loves To Work Out
Staying fit and healthy are two things that Kristine likes to keep at the top of her priority list. She spends a lot of time wokring out and takes pride in her ability to stay motivated. This love of exercise isn't something Kristine and her husband have in common, but she has recently been trying to get him to become more active.
2. She Has A Great Relationship With Her Husband's Family
Keith and Kristine may not have exercise in common, but if there's one thing they do have in common, it's their love of family. They both have close relationships with their loved ones and this energy has become part of their marriage as well. In addition to her relationships with her own family members, she has also formed tight bonds with Keith's family.
3. She's A Homeowner
After their marriage, Kristine and Keith didn't waste any time becoming home owners. The couple purchased their first home together less than a year after their marriage. Many people would accuse them of moving too fast, but when you meet your spouse on a show called Married at First Sight, it comes with the territory.
4. MAFS Taught Her A Lot About Herself
The journey of MAFS isn't just about the journey to the altar or through the relationship, it's also about the journey that each individual on the show goes on. Being in a marriage is a huge adjustment, and it can reveal a lot of things about both people. Kristine believes that her time on the show taught her some valuable lessons about herself. She told E! News, "I got to see issues of my own come to the forefront and be able to confront those and just push myself beyond what I felt like was my personal boundaries and limits."
5. She Keeps In Touch With The Other MAFS Ladies From Her Season
Being on MAFS is definitely one of those experiences that no one will be able to even fathom unless they've done it themselves. For that reason, cast members typically form good bonds with each other. Kristine and the other women that were on the show during season 8 are still friends and keep in touch on a regular basis.
6. She Enjoys Traveling
Kristine is the kind of person who likes to get out and see the world. Fortunately, this is another thing and she has husband have in common. She has done lots of traveling throughout the years and lots to visit places that have warm weather and beautiful beaches.
7. She Works In Real Estate
Kristine is a boss and her career is something she takes very seriously. She is a licensed real estate agent who works in the Philadelphia area. Kristine enjoys being able to work with people to help them find their dream homes and she takes pride in everything she does.
8. She A Big MAFS Fan
Even Kristine would agree that there's something about MAFS that's hard to ignore. Like many of the show's other alumni, she is also a fan. Since her season, she has been tuning into watch other young hopefully marry a complete stranger. She hasn't provided any commentary on the current season yet, but her friends are probably eager to know what she thinks.
9. She Adventurous
Traveling isn't the only way Kristine likes to let her adventurous side show. She loves to do all sorts of fun things and doesn't shy away from a good adrenaline rush. Kristine enjoys trying new things and likes activities such as hiking, swimming, and off roading.
10. She'd Never Heard Of MAFS Until She Signed Up
Kristine may be a fan of the show now, but that wasn't the case before she signed up for the experiment. She told Madame Noire, "I had never heard about this show until I signed up. She pushed me to get on. I was like, alright, cool, I'll check it out. I filled out the forms and here we are."