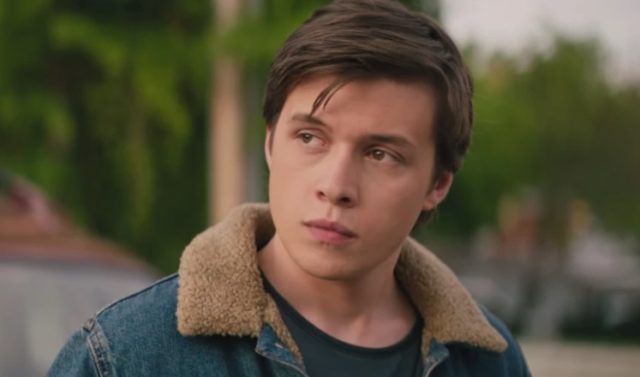 There are times when celebrities truly seem to care about the people and make such grand gestures as buying out screenings to movies so others can experience what they believe is something uniquely groundbreaking. Kristin Bell and Neil Patrick Harris have done just that by buying out two local theaters for screenings to the movie Love, Simon. The story about a young teenager struggling to come out that he's gay was something that inspired both actors in such a way that they couldn't help but express their love for the film by buying out theaters in their hometowns so that others could experience the same story.
Sadly they couldn't buy out every theater across the nation but the gesture they made was something quite special since the price of a movie ticket is nothing to sneeze at these days. Just thinking of how much it would take to buy out screenings at one theater makes the mind wobble a bit as a person could think that it might be quite expensive. Of course they're not buying concessions so they did manage to dodge at least one expense. But the idea that a movie moved them in such a way is kind of cool since sometimes it's believed that celebrities, especially actors, might be just a bit jaded since they've been there and done that so often that the average movie experience might not be something that truly excites them. People would be wrong though it seems since a lot of celebrities do still enjoy the cinematic experience.
For some of them it might be that this is where they first gained their inspiration to become an actor, or it could be that a simple joy such as this, while expensive, is still enjoyable since they're on the other side of the picture and can enjoy a different vantage point. For those who will always remain on the same side of the screen this is a treat that has been afforded by those that know just what it's like on both sides. Plus, the story is an important one in an era when being who you are is becoming more and more important as the years continue to roll by. Learning to live with who you are rather than who others want you to be is a part of life that is essential to happiness and to fulfillment on a level that many people seek but never fully reach. The sad part is that a lot of people tend to come close to that goal and then either stop or are somehow stymied by events in life that are difficult if not impossible to move past.
That such a story would inspire two actors to be this generous means that it must be something special. People don't just up and spend the kind of money it would take to buy out screenings like this unless they believe in the film so much that they feel it's necessary for others to share the experience.
Tell us what's wrong with this post? How could we improve it? :)
Let us improve this post!