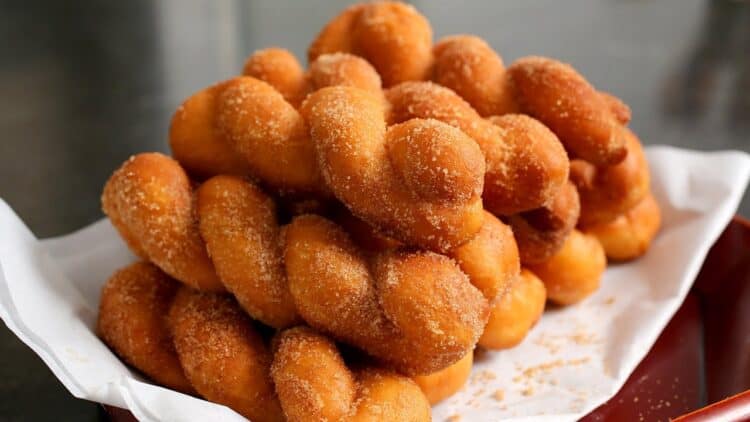 How often do you really think about street food when it comes to any given location? That kind of depends on the person and the city, since some areas are well-known for their street food and others, well, not so much. You can see this in the movies and in real life since street food has a reputation, whether it be good or bad, and a lot of the time it's best to think about what goes into it and what the vendors are trying to accomplish. For the most part, they're trying to pay their bills and give people a taste of something that might be a family recipe or might just be what they're good at and want to share with others. To be honest, street food gets a bad reputation likely because no matter what the delicacy is, it's being served on the sidewalks in a car or a stall or something, and not in a restaurant. Quite honestly, street food is some of the best food out there since it's usually simple, even if the process to make it isn't that simple.
The process of making street food isn't as simple as people think.
It's fair to think that a lot of people have no idea of what challenges there to cooking street food, especially since there isn't what many would think of as a proper kitchen and the conditions can be good or bad depending on the day. But the fact is that vendors have to find a way to carry everything they're going to use, from the product to the cooking materials, and even the tents and tarps that need to be used for cover. Plus, once everything is set up, THEN they have to get to cooking. There are plenty of rules and regulations that food vendors have to follow as well to avoid getting people sick.
Every place has its specialties.
Every country has its own cuisine and thus its own street food. In some regards, street food is simple and there to be picked up and taken along with you since it's not hard to eat and it's, hopefully, cheaper than sitting in a restaurant. Some foods are rather simple, but after watching a few Korean street food vendors at their job it's fair to say that this isn't the type of job that anyone could do at any given time. Just watching the individuals roll out dough to toss in the fryer is impressive since it's very easy to see that these folks have been at this practice for a while now, and are so skilled that it almost looks like it might be second nature to them. Looking at how the vendors prepare their food so quickly and efficiently is impressive and a lot of fun since it would be worth standing there watching just to see how everything is being made. Plus, it would no doubt leave some folks feeling better about what they were putting into their bodies given that the vendors are preparing everything fresh. That massive pile of dough looks like it would last all day, but it's also easy to think that if the vendor's goods are popular enough and good enough that they would fly off the table.
Some of the dishes look…well, unique.
In Korea, some of these dishes are probably as common as anything else, but to those of us that don't eat the same cuisine all the time, it's not hard to wrinkle your nose in confusion or distaste, at least until we get to try the dish. The balls of what look like egg mixture, possibly, with chunks of what look like octopus and other ingredients look rather tasty, as do the baked treats. But there are plenty of people who might turn their noses up at some of the foods they see on the street. They might be the types who haven't visited enough hot dog carts or fruit stands in their lives, or it could be something else that keeps them from enjoying a good street treat. It might be time to head to Korea and just take a walk around for a while to see what there is to see. It might be worth a day at least, if not two.
Street treats are worth the effort.
They're not exactly healthy at all times since unless one can find every fruit and produce stand they're bound to encounter a ton of grease, carbs, and sugars. But the point is that these are treats and aren't necessarily meant to be part of a normal diet. Eating this kind of stuff all the time wouldn't be that smart since it could possibly clog an artery or two, but it's definitely tempting. If you're visiting Korea though, or any other country, it's advised to check out the street treats and see what they're all about.