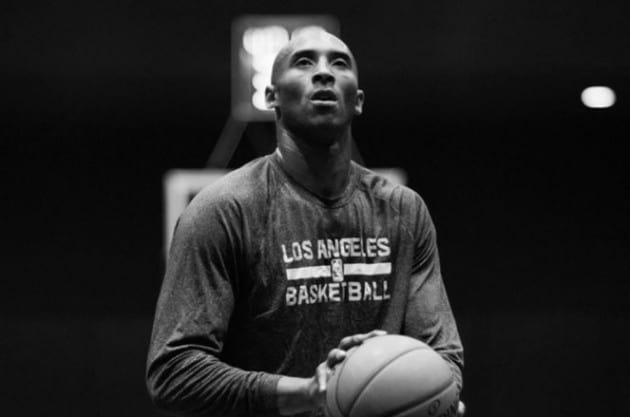 The news has come out that Kobe Bryant has received a nomination for the Oscar for Best Animated Short. This is because of his involvement with the production of Dear Basketball, which is no more than six minutes in length. For those who are curious, the short featured Bryant reading a poem that he had written prior to his retirement, which was paired with scenes from his career as well as a child learning to play basketball. Besides Bryant, Dear Basketball featured the involvement of the animator Glen Keane as well as the composer John Williams, both of whom are famous figures in their own right. With that said, while Bryant has responded to the news of the nomination in a positive manner, there are a lot of people out there who are less than pleased because of it.
Some people are upset about Bryant for the simple reason that Bryant was accused of sexual assault in 2003. The fact that Bryant was nominated was particularly surprising because James Franco wasn't nominated, which a fair number of people perceived as an intentional choice to avoid sending the wrong message at a time when there is more concern with sexual misconduct in the entertainment industries than ever before. As a result, the choice to nominate Bryant seems more than a little bit hypocritical to these people.
For those who are unfamiliar with the case, the woman involved in the case stated that Bryant had invited her to his room at a Colorado hotel where she was working at the time. There, Bryant groped her in spite of her attempts to decline his advances, which was followed by him raping her. In contrast, Bryant claimed that the encounter was consensual in nature, claiming that there were bruises on her neck because he had a strangling fetish. Moreover, Bryant stated that he believed that the encounter was consensual because of the woman's body language, which preceded a later statement that he believed that the encounter was consensual because he thought that the woman could say "No" if she didn't want to have sex, which was based on his claim that she said "No" when he asked if he could ejaculate on her face.
Besides this, it should be noted that Bryant's clothing bore traces of the woman's blood, which was believed to have been non-menstrual in nature because she had her period two weeks before the encounter. In the end, the criminal case against Bryant was dismissed because the woman refused to testify, which happened after Bryant's attorney had attacked her moral character as well as perhaps unsurprisingly, a slew of hate mail that happened to include death threats. However, there was a civil case that resulted in a settlement as well as an apology from Bryant that did not include an admission of guilt in the matter.