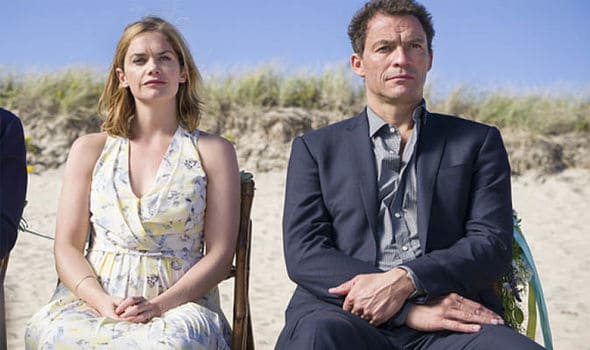 If you've been watching The Affair from season one onward then you know that things are about to get shaken up a bit when season 4 hits. What we know and what is more of a guess is going to be revealed soon enough since the show is coming back soon and will hopefully affirm what some fans have been dying to know since the third season ended. Hopefully however, at least with a lot of fans, we won't have go through any more flashback scenes from Noah's prison stint.
Of course you never know.
Sanaa Lathon is coming to the show for season 4.
Sanaa is going to be playing the indescribably tough principal where Noah happens to teach and is going to be continually plagued by an administration that seems bent on denying her every move for change and innovation within the school. The question of whether or not she is going to interact with Noah is kind of up the in the air but you know it's very likely since the show is all about connections be they good or bad.
Whitney's POV seems to be irrelevant to the story thus far.
It doesn't make a lot of sense considering that she's been a big part of the show and might have a lot to add by including her point of view. But then again the show execs, the director, and the producers tend to make decisions that don't make a whole lot of sense to viewers at times. Instead of focusing on Whitney the new point of view that will be added will belong to Juliette.
The lack of knowing what happened to Alison during the time jump is still a thorn in viewers' sides.
We definitely got a full load of prison flashbacks thanks to Noah and his point of view. But what fans really want to know is what happened to Alison to finally convince her that it was worthwhile to tell Helen the truth about Scotty's death. What in the world went on during her treatment that would make her feel okay about revealing that little tidbit of the past? It'd be an interesting story arc to explore.
We might get to find out more about Noah's mother.
So at this point we already know that he helped her to commit suicide. But knowing what we know about Noah it stands to reason to assume a great deal more was going on before she came to that point. In other words it seems more than likely that Noah somehow drove her to the brink and eventually helped put her out of the misery that he caused.
Cole should be getting more screen time.
Just like his character, West seems to dominate the amount of screen time when it's time for his character's arc to be fully discovered and outlined. It's about time that Cole finally got the screen time he deserves.
That's what we know and are guessing about, but now we'll just have to wait and see what happens.
Save