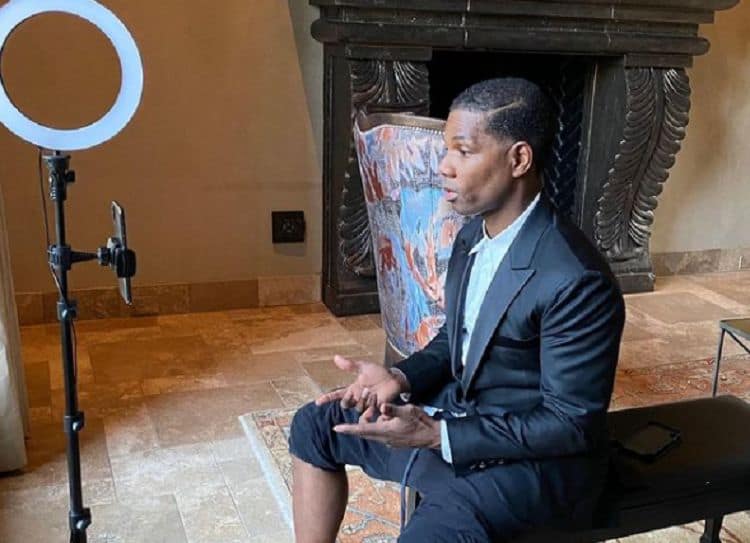 If you don't know Kirk Franklin, it's time to get to know him. He's a man who works to uplift the entire world with his words of wisdom, his beautiful music, and his gift. But, we are getting ahead of ourselves. Franklin is a gospel singer and a choir director. He's an author and a songwriter, and he's an all-around cool guy. He's been making waves in his industry for a very long time, and he's the kind of guy everyone should pay attention to. If you're unfamiliar with him right now, we promise you'll know all about him when you're done reading.
1. He's Not Nearly as Young as He Looks
If we are being honest, we would have pegged him for someone a lot younger. However, he's 50 as of 2020. He was born on January 26, 1970. He is taking good care of himself, though, and that is obvious.
2. He's An Award Winner
He probably has more awards in his life than most people can even imagine, but we want to focus on the big ones. He's not just any old award winner. He's a Grammy Award winner. In fact, he has 16 of them. And, those are just the ones he's brought home.
3. He's a Texan
He was born and raised in Fort Worth. It's a suburb of Dallas, and it's a lovely place to live. It's a place where the southern hospitality you find in so many Texas men is abundant, and we have a feeling it has a lot to do with the man he is today.
4. His Mother Abandoned Him
His childhood had the potential to be very ugly, but he did not allow that to become part of his life. He was raised by his Aunt Gertrude after his biological mother abandoned him when he was just a baby. She didn't want anything to do with him, but his aunt took him in and made him feel right at home. She didn't have the money to give him the world, but she did what she could to make sure that he had every opportunity possible.
5. He Began Piano Lessons at Four
He was so musically inclined that he was able to read music and write music by ear at such a young age. We imagine that's the definition of a child prodigy. His aunt recognized his sheer musical talent, and she raised money to pay for piano lessons for her young nephew by recycling cans.
6. He Was Offered a Contract at Seven
We knew when his aunt took him in and then recycled cans to ensure her nephew could take piano lessons that we liked her. When we learned that her nephew had a musical contract at the age of seven and she turned it down and encouraged him to join the church choir instead, we loved her even more. By the time he was 11, he was the choir director of the adult church choir.
7. He Went Through Some Tough Years
It's obvious to us that his aunt was strict with him, and that is a good thing. However, he did find some time to rebel against that as a teen. It's not uncommon (not that anyone wants to deal with it). His aunt tried to handle it, but he later ended up getting his girlfriend pregnant and then getting expelled from school because of his behavior. His son was born in 1988.
7. He's Married
It was 1996 when Kirk Franklin married his long-time friend. Her name is Tammy Collins. They knew one another for many years prior to their relationship taking a different turn. They both have kids from previous relationships born one year apart, and they took in one another's child without any hesitation. He even adopted his stepdaughter, who was born in 1989, only a year after his son was born.
8. He Has Four Kids
He's got his son from his teenage years. He's adopted his wife's daughter, and he and his wife have to kids of their own. Their kids are, as of 2020, 32, 31, 23, and 20. They might be far apart in age, but we have a feeling their family is close.
9. He's Suffered Addiction
It was back in 2005 that he made the announcement to the world he has an addiction. He was addicted to pornography, and he went onto the Oprah show to tell the world how he recognized it, what he did about it, and how he managed to turn his life around and end his addiction. It surprised many of his fans.
10. He's Trending
He's always been famous, but now he's trending. He's trending because DJ Luke Nasty took one of his songs and revived it. Fans are not sure how they feel about it, but fans are not sure that he cleared it with the gospel singer – who has yet to come out and acknowledge the remix.
Tell us what's wrong with this post? How could we improve it? :)
Let us improve this post!