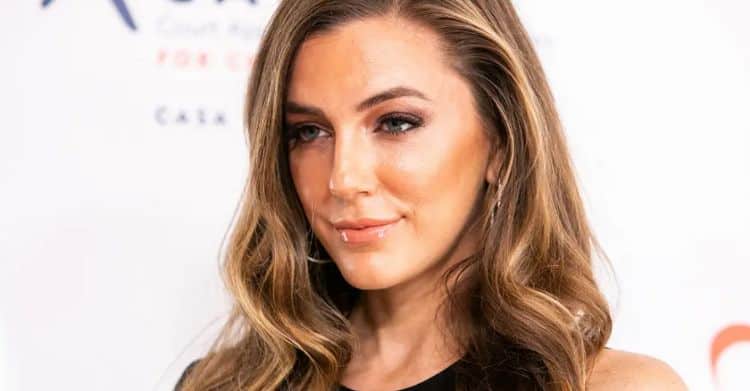 Kimberly DeJesus gained popularity in 2013 when she appeared as a contestant on The Amazing Race. Although she came in 6th place, her good looks and personality made her and her partner, Nicky, fan favorites. Although she came on the show as a baseball wife, a lot of things have changed in Kim's life since her reality TV days. Kim was recently thrust back into the headlines after she was spotted out with actor Eric Dane. Continue reading for 10 things you didn't know about Kimberly DeJesus from The Amazing Race.
1. She's An Actress
Her appearance on The Amazing Race isn't the only time Kimberly DeJesus has been on TV. She is also an aspiring actress who has gotten more than a dozen acting credits since making her debut in 2012. Her most recent appearance role was in the Lifetime movie, Killer Daddy Issues which was released in February 2020.
2. She's From Chicago
Kimberly was born and raised in Chicago and is very proud of her midwestern roots. She grew up being a Cubs fan. When her husband, David DeJesus, played for the Cubs from from 2012 to 2013, it was the perfect opportunity to share him on while also supporting her home team.
3. Ellen DeGeneres Reminds Her Of Herself
Have you ever thought about which celebrity reminds you of yourself? For Kimberly DeJesus, that person is Ellen DeGeneres. Kimberly says she chose Ellen because "She is a sweet lady and makes people laugh without being hurtful; she has such a positive outlook on life and doesn't judge. I don't really admire a lot of celebs but she just makes me happy."
4. She Loves Being A Mom
Kimberly and David have one son together named David Jr. Although she has accomplished a lot of things during her life, she says that being a mom is the thing she's most proud of. She says that her son is her "pride and joy" and loves spending as much time with him as she can.
5. She Enjoys Traveling
If you've gotten the chance to do some traveling, you know how amazing it can be to experience new places and things. Kimberly DeJesus is an avid traveler who loves to visit all sorts of destinations. Over the years, she's gotten to the opportunity to go to places like Paris, Barcelona, and Amsterdam.
6. Her Marital Status Is Unclear
It's unclear exactly when Kimberly and David DeJesus got married, but one thing that is clear is that their relationship is likely on the rocks. Although they haven't officially filed for the divorce, the fact that their home was placed on the market and Kimberly was spotted out with another man, has lots of people speculating that she and David are no longer together. On top of all of that, Kimberly hasn't posted a photo of David all year.
7. She's An Artist
Kimberly has always been a fan of the arts, but now she is making art of her own. She is a very talented artist who likes to paint and create mixed media projects. She was set to have her first art show at the beginning of June, but it has been postponed due to the pandemic. Despite the postponed, Kimberly is still in good spirits and she's using this time to continue to create.
8. She Loves To Live A Healthy Lifestyle
We've all heard the saying "health is wealth" and and it's one that Kimberly DeJesus lives by on a daily basis. Health is at the top of her priority list and she's careful about what she eats and drinks. She is very big into juicing and loves to share her favorite recipes with her followers on Instagram.
9. She's A Dog Person
There are two kinds of people in this world: dog people and cat people. Sorry cat people, but Kimberly DeJesus isn't a part of the dark side. She is a dog lover who has a sweet little fur baby of her own named Kingston who often hangs out with her in the studio.
10. She Enjoys Making People Laugh
Kimberly is all about spreading positive vibes anyway she can. She often uses her social media platforms to share kind and lighthearted messages. Not only does she love to laugh, she also loves to make people laugh and enjoy life. She says, "It's so fun trying to brighten people's day with laughing, or making someone feel good."