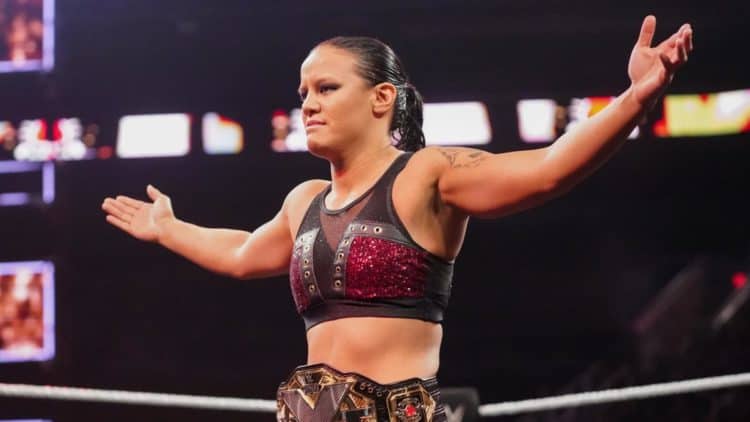 Women's wrestling has come a long way to becoming a professional sport and career for most female wrestlers. Shayna Baszler never knew she would ever make it to a pay-per-view match, but she has made significant strides in her career. Shayna loves swearing, binge-watching her favorite movies and relaxing by cruising in her mustang and drinking craft beer. Still, there is more to a person than her hobbies, so let's take a look at ten things you probably do not know about her.
1. She has broken the record of NXT Women's Champion
Paige may have been the youngest and inaugural champion of NXT, but Shayna has held the title of NXT Women's champion twice. She is the oldest to win the title, but she also made history by defending her title on a WWE main roster event. Shayna defeated Kairi Sine last year in New York, and Kairi went down having the shortest reign.
2. She is Ronda Rousey's former housemate
Shayna and Ronda met when they lived in Venice along with two other housemates, and it was fate's way of bringing the two together. Ronda achieved her fame long before Shayna, and as Shayna puts it, while Ronda was getting all the attention on television, Shayna was ranking in the top five. They later became teammates and trained together. They knew if ever there came a time for them to fight each other, they would put on their best show with each of them trying to take home the title.
3. Shayna has been watching wrestling since she was a kid
When you are passionate about something, you are driven into learning everything you can about it, and that is what Shayna did with wrestling. Since she was a child, Shayna found watching wrestling to be her favorite pastime activity, and even as an adult, she did not stop. Therefore even when she became roommates with three other ladies who also loved wrestling, Shayna influenced them to watch it more often. Unlike the girls who watch wrestling for a while, stop, and then regain the interest, Shayna has never for a day lost interest. By becoming roommates, Shayna made the girls watch the sport as much as she did since she reserved the television for Raw and SmackDown.
4. She attended MidAmerica Nazarene University
It is strange how life steers us away from the direction we thought we were supposed to take and sets us into a path of destiny. Shayna went to MidAmerica Nazarene University, where she studied religion, perhaps hoping to become a pastor someday. However, she might have discovered immediately after graduating that it was not what she was meant to do because she began training for mixed martial arts. Her profession as a wrestler has resulted in joining the list of notable alumni from the University.
5. She is a certified EMT
Being a celebrity can make people forget your roots as they focus on your newfound fame. However, before being thrust into the limelight to make their millions, stars usually live a very different and regular life, like everyone else. Shayna is a certified EMT, and before becoming a wrestler, she had it going rough and needed to work two jobs to sustain herself. She joins the likes of David Lee Roth whose love for helping people also led to him becoming a state-licensed EMT, based in New York.
6. She coaches a roller derby team
Shayna proves her love for sports by engaging not just in wrestling but in roller derby too where she coaches a team called Sioux Falls Roller Dollz. If she does get paid for sharing her expertise, that will put her annual salary at more than $40,000, which is quite a handsome pay supplementing her over $200,000 from wrestling. Roller derby has been described as an expensive hobby because dues are from $59, which can be restrictive for interested players.
7. She helped bring combat sports to South Dakota
They say that when you are doing your best to accomplish great things, that is the time fierce opposition comes your way. That is one experience that Shayna knows too well. As she tried to introduce combat sports into South Dakota, Steve Hickey was doing his best in ensuring the game never gets played there. According to Steve, MMA was more like child porn. It is not until that he heard Shayna deliver a speech that Steve realized comparing it to child porn was a poor analogy. However, he remained with his stand of opposing the sports, but eventually, Shayna's efforts paid off.
8. Her favorite wrestlers
Shayna's self-confidence can be attributed to her favorite wrestlers. Shawn Michaels was her first most preferred wrestler as a kid. His theme song was "Sexy Boy," which everyone loved to sing along to as he made his entrance to the ring. As she grew up, Shayna, hating to be the one that always moves the crowd, loved the Ultimate Warrior. According to her interview with RondaRousey.com, she preferred the Ultimate Warrior because Hulk Hogan was the favorite of everyone else.
9. Ronda's mother made her take wrestling seriously
There is nothing as more powerful as the way we speak to our children. Therefore we are advised to always have positive words for them since it builds their self-esteem. Shayna loved wrestling from an early age and would watch it for hours on television. That was the case when Rounda's mother visited them since they were housemates. While everyone else went to the door to welcome her, Shayna stayed glued to the screen. It prompted Rounda's mother to say she was not watching the game but was studying it instead. From that moment on, it occurred to Shayna that she could become a professional wrestler because according to her interview with The National, Rounda's mother planted that seed in her.
10. She is of mixed descent
Just like fingerprints that are unique to each person, Asians have eyes that reveal their ethnicity. That said, one look at Shayna and you will know that she has some Asian blood in her because her eyes tell it all. Additionally, her built especially her height since she stands at 5 ft 7 in is enough to tell you that she has some German in her. Shayna is half-German, from her father's side and half-Chinese from her mother's side.