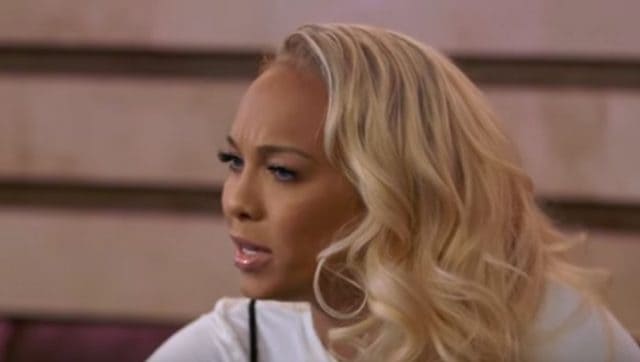 There's a time and place for a show like Love and Hip Hop. Most notably that time is tonight because it's the season finale and you know with any season finale there's going to be a serious amount of drama. While meeting with Yandy, Judy, Samantha, Erika, and Kim, Kimbella says some unforgivable things about Mendeecees after an altercation at a birthday party. What began as a nice "group meeting" turns into something that group meetings turn into on every single reality show on television, an all out melee. So what is it that Kimbella says?
She tells the women that it is all their baby-father Mendeecees doing. She says: "These women need to start respecting themselves and acknowledge the fact it's Mendeecees' fault!" This coming as the women are arguing about the party and their children.
As a male, let me explain exactly why I'm going to be tuning in to this show. My kids will be in bed. I'll have had an extremely long day at the home office here writing about shows like Love and Hip Hop, and frankly watching these grown women go at it will be entertaining. It's that simple. I know none of this is real but just like The Bachelor, it's fun to watch.
Tune in! Here's the preview.
Tell us what's wrong with this post? How could we improve it? :)
Let us improve this post!