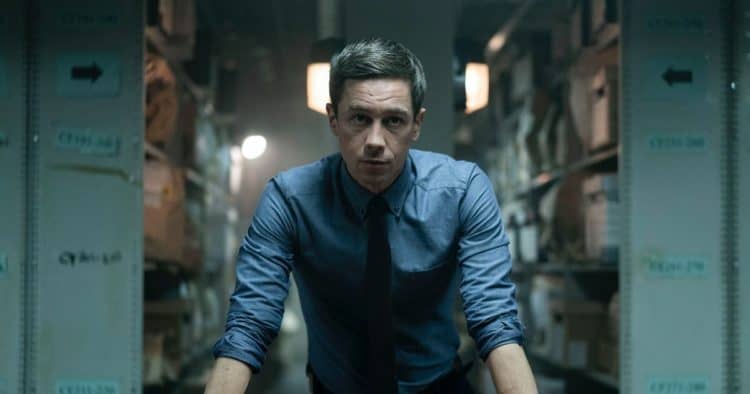 Born and raised in Ireland, Killian Scott has spent the bulk of his career working on UK-based productions. Now, however, he is on the brink of becoming very well-known to American viewers. Recently, it was announced that Killian is in the works of discussing a contract with Disney for a role in the upcoming series Secret Invasion. The role would introduce him to the Marvel Comic Universe (MCU) which means there are already millions of devoted fans excited to learn more about him. Although he doesn't have any experience working in a superhero universe, his resume easily speaks for itself. Here are 10 things you didn't know about Killian Scott.
1. His Name Isn't Actually Killian Scott
The entire world may know him as Killian Scott, but that isn't actually his 'real' name. Killian was born Cillian Damien Murphy. When he started his career, he decided to use the stage name Killian Scott so that he wouldn't be confused with fellow Irish actor Cillian Murphy.
2. He Studied English
Killian attended University College Dublin where he studied English and philosophy. He eventually went on to study acting at the Drama Centre in London. Somewhat surprisingly, there are lots of actors who have focused their college studies on English/literature.
3. His Brother Inspired Him To Get Into Acting
There are lots of actors who knew that they wanted to act since they were in diapers. However, Killian's journey was a little bit different. He developed an interest in acting after seeing his brother, Eoghan, perform in a play at school. Even though Killian described his brother as a "good actor", Eoghan eventually went on to have a career in politics.
4. He Loves The Spice Girls
If most people were to imagine what a Spice Girls fan looks like, someone like Killian Scott probably wouldn't be what comes to mind. That is exactly why you can never judge a book by its cover. Not only was Killian a big fan of the Spice Girls, he also had a crush on Gerri Halliwell AKA Ginger Spice.
5. He Got His Start In Theater
The screen is where Killian has made a name for himself, but he began his acting journey on the stage. Once he landed his first TV role, he began focusing more on on-screen opportunities. The fact that he has theatre experience has definitely helped him grow in his career as an actor.
6. Family Is Important To Him
Killian comes from a very close-knit family and he has one sister and three brothers. Although he has lots of love for all is his family members, his sister has a special place in his heart. He told Glamour, "She [his sister] had to deal with five brothers, so she's my hero. And she looked after me when my parents were being distracted by the others. And she made me realize Grease is a work of genius. I could go on".
7. He Is Not Into Social Media
Now that Killian's name is mentioned in the MCU, there are probably a lot of people who went straight to social media to learn more about him. Unfortunately, they wouldn't have been able to find much. Killian doesn't have any verified social media accounts and he appears to be a private person overall.
8. He Likes The American Version Of The Office
Fans of The Office know that there's always been a debate over which version is better. Although Killian hasn't outwardly said that he prefers the American version, he did hint at it. While talking to Glamour, Killian revealed that he enjoys watching the American version of the show.
9. He Doesn't Have A SAG-AFTRA Card
Being a member of the Screen Actors Guild is typically part of the process for being a professional actor in the United States. However, since Killian is Irish and hasn't one much work on American projects, he hasn't made it to the SAG just yet. During an interview with Backstage in 2019, Killian said, "I still don't have a SAG card! The one big American thing I've done was filmed in Canada." Hopefully, this will change soon with his work on Secret Invasion.
10. He Is A Writer
Killian has spent almost all of his career in front of the camera, but he has given things a try from the other side. He made his screenwriting debut in a 2009 movie called The Rise of the Bricks. We weren't able to find any information on whether he plans to do more writing or any other behind-the-scenes work in the future.
Tell us what's wrong with this post? How could we improve it? :)
Let us improve this post!