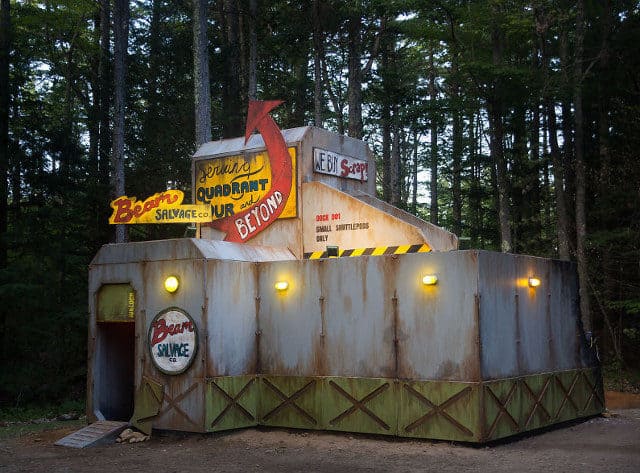 This is pretty impressive for a bunch of kids. Imagine walking through the woods one day and finding what looks like an old, abandoned space station just rusting away in the woods. Now imagine that it's fully functioning and the interior looks just as impressive as the exterior. This cool-looking space fort was built by about 90 campers in the 10-18 year old range that attended Beam Camp, which is associated with Beam Center, a NYC non-profit program that is all about teaching kids how to collaborate and create something great, with guidance and leadership from their counselors of course.
Scroll on for some awesome pics.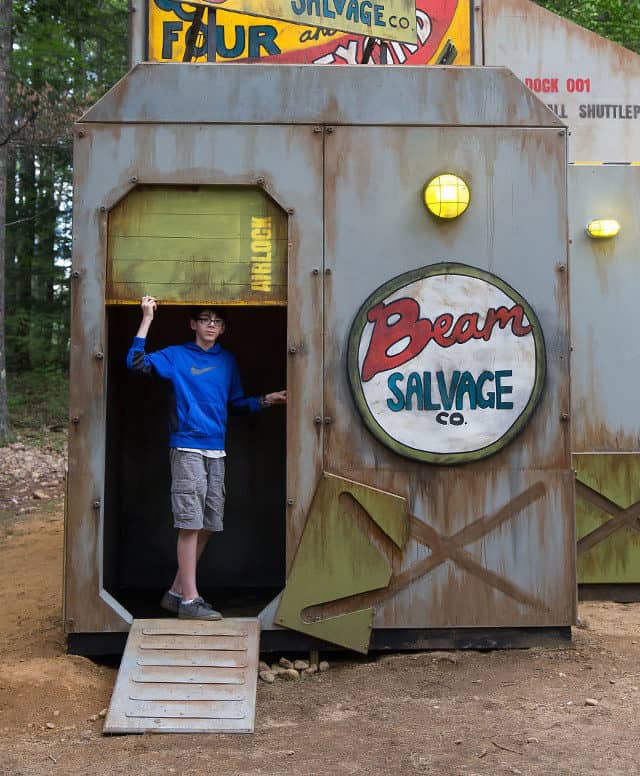 The exterior has that aged, almost abandoned look that makes it seem almost authentic, as though it was just taken off a movie set and plopped in the woods.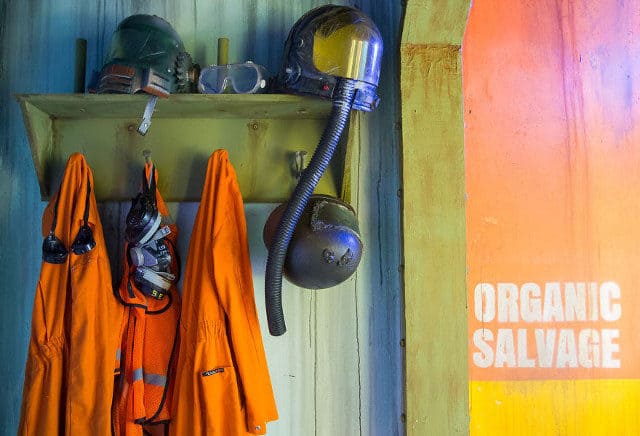 You can even find old space suits that likely haven't been used in a long time, if ever. Of course they're just props but they contribute to the overall look and make it appear a little more appealing.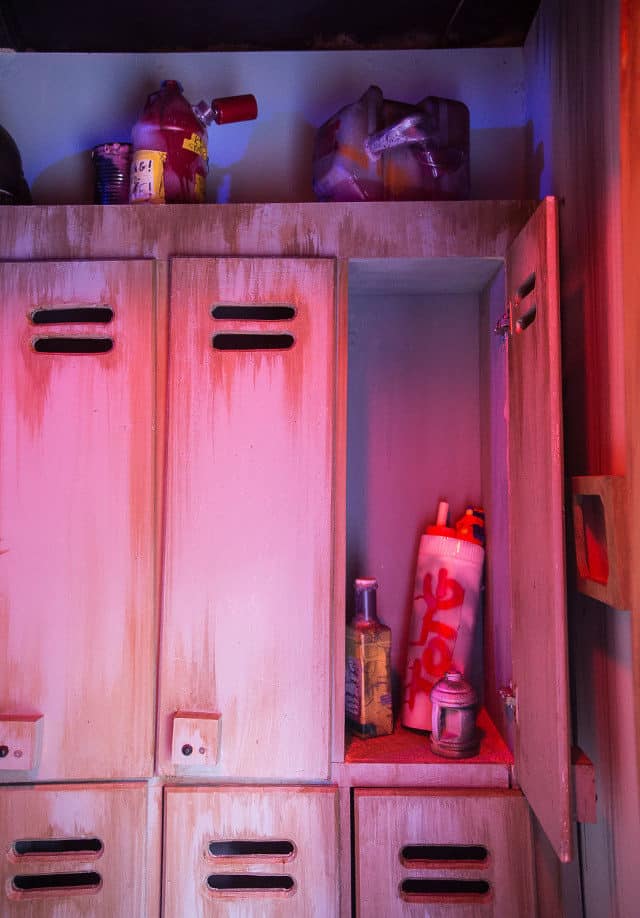 Imagine being in deep space and having to stow everything in tiny lockers that didn't allow for much due to the lack of room. Now imagine what people actually going to space might have to think about when they decide what to take with them.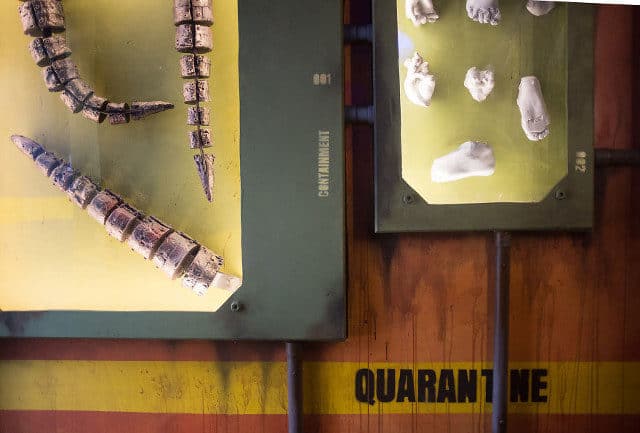 There are even specimens aboard the station that can be observed. Note the quarantine sign just below the specimens. It would seem that no one's worried too much about contamination of any sort at this point.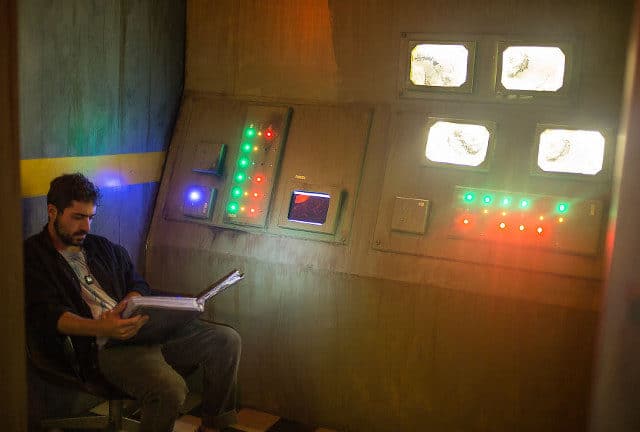 Normally you would think that anyone aboard the station has already read the operating manual. But maybe he's just brushing up to while away the hours.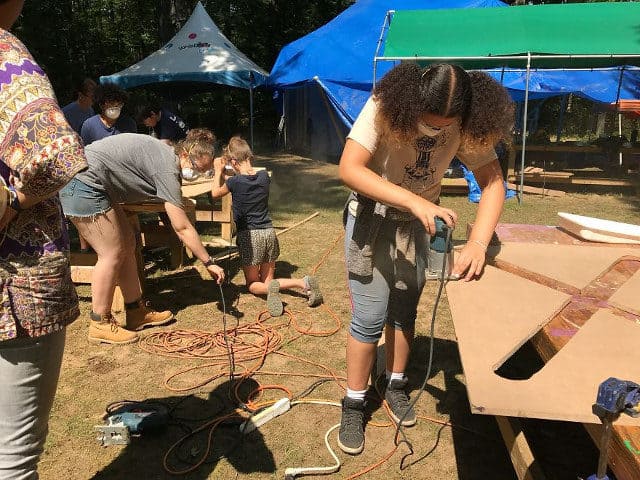 Here we go behind the scenes of the construction and see the kids and the adults hard at work trying to bring this station to life. Just imagine the amount of effort this took trying to get everything just right.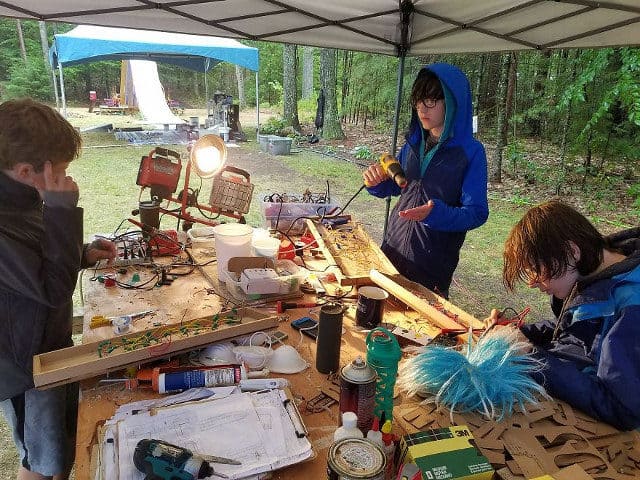 These kind of projects are great for kids and it gives them a real chance to use their minds for something other than mindless activities that are great for hand to eye coordination and a few other skills, but don't give them the benefit of just getting out and doing stuff.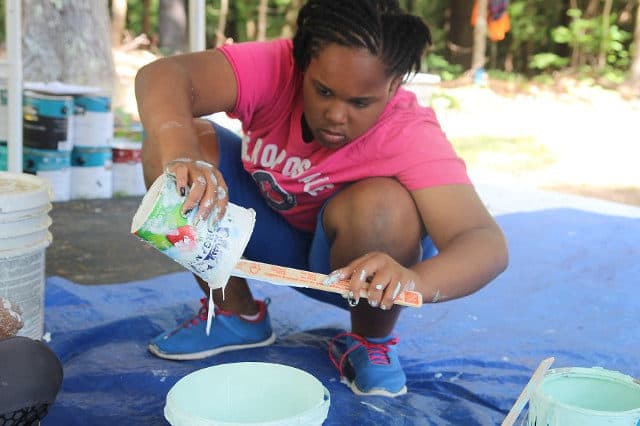 I'm guessing she's pouring the plaster for the specimens that were adorning the walls. This is a messy and time-consuming project but if done right it can yield some pretty impressive results.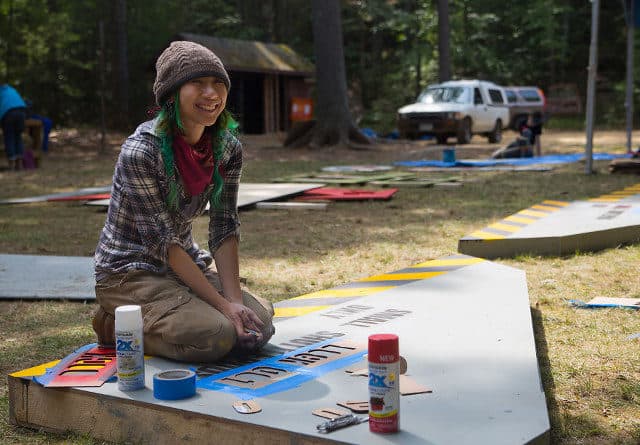 Giving kids a purpose for doing what they're doing is often more important than just giving them something to do. This project has obviously been given to this kids with a decided purpose which is great, as it allows them to take actual pride in what they're doing and thus care about it even more.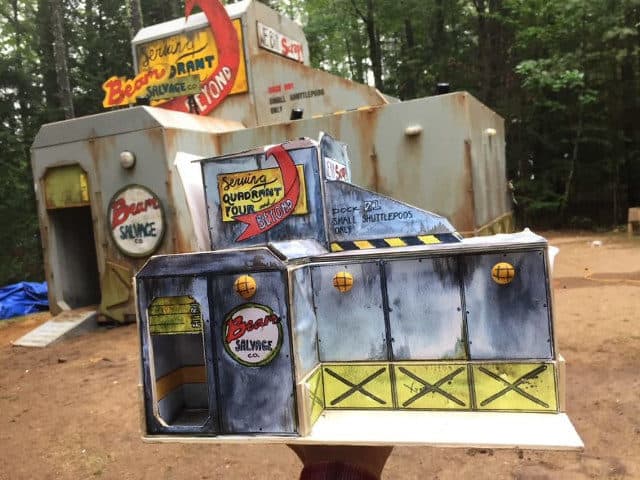 The finished product looks awesome and is something that the kids can truly be proud of. I wonder if this is a mailbox though or just a miniature made for fun.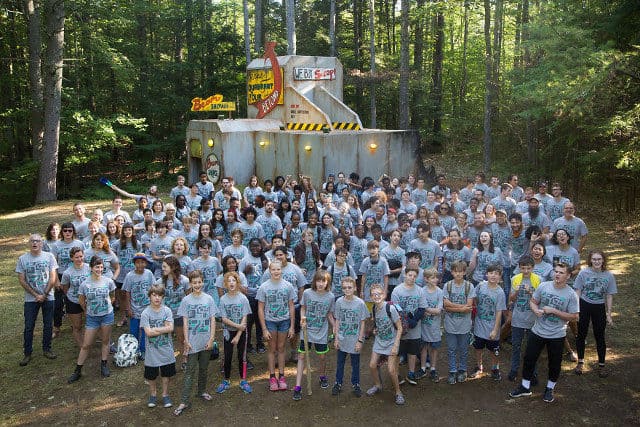 If you give kids something to do that they can be proud of the chances are good that they'll enjoy the feeling and will want to do it again and again.
Give kids a reason to be proud and they can find ways to surprise you.