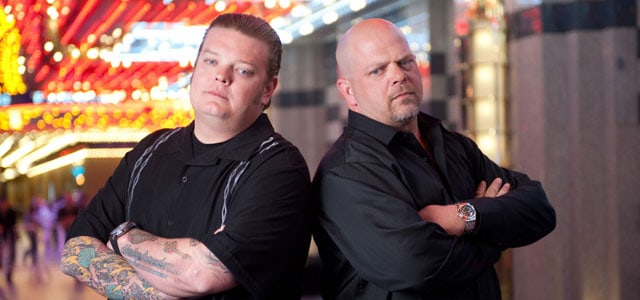 In real life, pawn shops are often seen as mildly sketchy businesses. They are usually seen as places that are always willing haggle you out of your great grandmother's engagement ring and any other heirloom you can think of. However, the show Pawn Stars has shown the industry in a different light. And it's become a hit in the process. In fact, it is widely considered to be the best show on The History Channel. Now on the heels of it's 20th season, Pawn Stars continues to keep viewers entertained. The show adds a layer of depth to what would otherwise be mundane interactions. When customers come into the shop to buy or sell items, they give a bit of their story and perspective.
The episodes also regularly feature local experts. These people can help provide appraisals and additional knowledge on the items that come into the shop. These experts add tremendous value to the shop and the show. While their hard work certainly doesn't go unnoticed, does it go unappreciated? Keep reading to learn whether or not the experts on Pawn Stars get paid.
Why The Experts Are So Important To Pawn Stars
Most pawn shops are constantly inundated with a wide variety of items. Shop owners are generally well-versed in appraising items and spotting fakes. However, by the nature of the business, they are often susceptible to being roped into bad deals. So it's important to make sure the value of the things they buy and sell are accurate. With that being said, sometimes it help to have a person who has expert level knowledge in a specific area. When the experts are invited on the show, they are able to provide specific information on what something is worth. The experts are typically only asked to help with big ticket items. When you're dealing with expensive things, the last thing you want is to get scammed out of thousands of dollars. Needless to say, the show wouldn't be the same without the help of the experts.
One of the show's experts, Rebecca Romney says that she's seen books that are worth thousands of dollars while working on the show. She told Deadline, "The most expensive book I've appraised for Pawn Stars was probably the von Steuben at $18,000. The book in question was a first edition copy of a Revolutionary War training manual that was written for George Washington.
How Much Do The Pawn Stars Experts Make?
When it comes to reality TV, everyone always wants to know how much cast members make. Unfortunately, it doesn't look like the experts are not paid to be on the show. I know, I know, it's kind of hard to imagine someone working for free –especially when cameras are involved– but it happens. According to Deadline, the experts, "work without a script, and they're not paid a dime, but being on the show has boosted their businesses and made them brand names in the appraiser field." Apparently, just being on the show can lead to some great opportunities for the experts. Since many of the experts have their own businesses, the recognition alone could translate into financial gain.
Jeremy Brown, who often appears, on the show says Pawn Stars has "done wonders" for his business. He adds that customers "might only spend 15 minutes in our shop, but they come back or do transactions by email. We've made some customers for life from those tours. We had our shop for 6 1/2 years, and we closed it specifically to be closer to the pawn shop." And when he gets the call, he drops everything and hurries on over to give Rick his best advice. "Sometimes they give us a little advance notice," he says, "but I walk in there blind more often than not."
Steve Grad, an autograph expert who also makes frequent appearances also feels like the show has helped his business. He says, "Rick and I have become pretty good friends…every time we sit down, he asks me, 'Are more people recognizing you?'" Steve has had such a good time working with Pawn Stars that he hopes the experience never ends.
Is The Experience Worth It?
Despite the fact that they aren't paid to be on the show, most of the experts would agree that the experience is worth it. In most cases, the experience is actually priceless. Even though we've all been trained to believe that we should be paid top dollar for our work, sometimes the good ole' barter system is more effective.
Tell us what's wrong with this post? How could we improve it? :)
Let us improve this post!