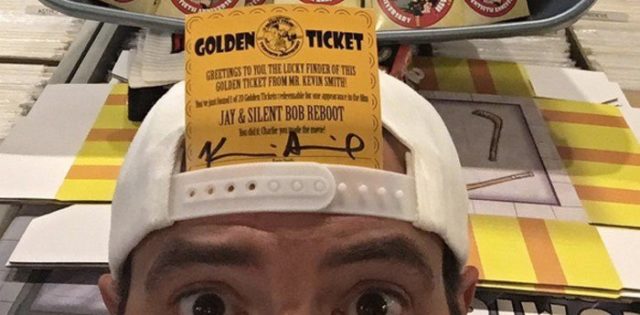 I've rarely if ever seen Kevin Smith muck up the integrity of quality work. The reason I say that is because I think he did something completely awesome and it warrants attention. To me there's a right and wrong way to pay homage to particular classics. When it comes to Willy Wonka and the Chocolate Factory I consider that to be one of the most untouchable films in history. If you're going to wear a costume, have a party, or do anything with that theme in mind, you better go all out or you are disrespecting that movie and it's legendary status. Let's not talk about the Tim Burton remake because I like Burton but making that movie was a mistake.
Back to Kevin Smith. If you're going to do anything Willy Wonka, this is definitely an acceptable tribute. According to /Film
Jay and Silent Bob Reboot will give the titular stoners played by Jason Mewes and Kevin Smith himself a chance to come back to the big screen to stop a reboot of Bluntman & Chronic, the superhero comic inspired by the characters, from being made. And 10 lucky fans will be closer to the production than any of us, thanks to Kevin Smith's Willy Wonka inspired golden ticket promotion that he announced yesterday.
"This morning at Jay and Silent Bob's Secret Stash, we launched a promotion, offering 1,000 commemorative chocolates for sale, celebrating 20 years of Jay and Silent Bob's Secret Stash. Inside just 10 of those are GOLDEN TICKETS (like you see in my hat band), which will grant the lucky winner an appearance in the movie Jay and Silent Bob Reboot! Within an hour, we were SOLD OUT! The chocolates start shipping tomorrow so we'll let you know who the winners are over the next few weeks!"