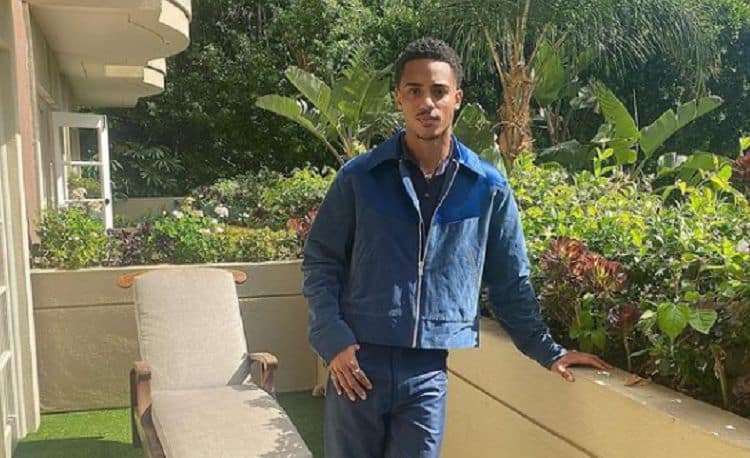 When Keith Powers broke into the acting world in 2013, it didn't take long for him to show the world that he was here to stay. After a few small roles in various projects, Keith got a career-changing opportunity when he was cast in the 2015 NWA biopic Straight Outta Compton. He may not have had the biggest part in the movie, but it started opening up other doors for him. In 2017, another biopic, The New Edition Story, put him on the map even more. In every role he's played, Keith has shown to be the kind of actor who always gives it his all. Even when he has minor roles, his uncanny ability to light up the screen never goes unnoticed. Keep reading for 10 things you didn't know about Keith Powers.
1. He's A California Native
Keith was born and raised in Sacramento, and he has nothing but love for his hometown. He has always acknowledged that Sacramento plays a big role in who he is as a person and an actor. After high school, however, he decided to move to Los Angeles and he has lived there ever since.
2. He Started A Non-Profit
Mental health is very important to Keith, and he has decided to use his platform to help spread awareness. He is the founder of a non-profit organization called I'll Be There 24 Hours. According to the website, I'll Be There 24 Hours is dedicated to suicide prevention for teens and young adults.
3. He Was A Football Player
When Keith was growing up, sports were the most important thing in his life. During an interview with Suavv, Keith said, "I played football from 7-17. Straight out of high school, I was in talks of going to go to UNLV. I missed out on my clearinghouse because I was soo sneaky during my senior year of high school. I hated math so I would try to find ways to get out of the math class. Ultimately, they wanted me to red-shirt for a year. I said, "there's no way I'm going to sit out my freshman year in Sacramento."
4. He's Also A Model
After Keith decided that he didn't want to sit out for a year of college football, he knew that he had to have another plan. He ended up getting offered a modeling contract which is what led him to move to Los Angeles. As a model, he got to work with some well-known brands like Aéropostale and Calvin Klein. It was through modeling, that he decided to get into acting.
5. Family Is Important To Him
Keith has been relatively private throughout his career, so there isn't much information about his family. One thing he has made clear, however, is that family is very important to him. His loved ones have always been supportive of his dreams and he looks forward to spending as much time with them as he can.
6. He Likes To Travel
Keith is all about making the most out of life and living each moment to the fullest. Traveling is easily one of the best ways to do that. Thanks to his work as a model and actor, Keith has gotten the opportunity to travel all over the United States and to other parts of the world.
7. He's A Producer
The majority of Keith's career has been spent in front of the camera, but it looks like that isn't the only part of the entertainment industry he's interested in. To date, he has produced two short filmed, Asterisk and A Little Closure, and it wouldn't be surprising if he did more in the future.
8. He Is Related To Rodney King
According to Bleu Magazine, Keith is the cousin of the late Rodney King. In March of 1991, Rodney made headlines all over the country after he was brutally beaten by several Los Angeles police officers. The beating caused riots throughout the city and sparked many conversations on the realities of police brutality in the United States.
9. He Has A Love/Hate Relationship With Social Media
At this point, being on social media is almost a necessity – especially for people who work in the entertainment industry. Having a strong online presence can be a great way to build a brand and access bigger opportunities.
At the same time, though, being on social media comes with a lot of downsides. Keith told Suavv, "Social media is a gift and a curse. It allows you to tap into a large audience at one time, but it can destroy your image if you don't use it properly. You can lose jobs just based on your social media actions. You have bloggers that are great and have a following because they have the content. Then you have other people who are social media famous, but there's no depth to who they are. It's so much better to have the work to back up your social media than to have a social media following with no work to show for it."
10. He Isn't Afraid To Express His Feelings
There are lots of things in our society that make people shy away from expressing their feelings to one another, but Keith does his best not to buy into any of that. He is very in tune with his emotions and he has no problem telling the people in his life that he loves them.
Tell us what's wrong with this post? How could we improve it? :)
Let us improve this post!