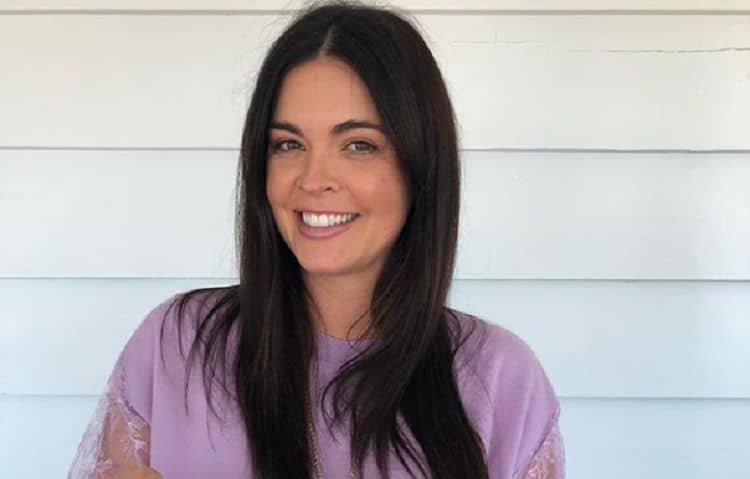 Food is something we all need to sustain ourselves (obviously), but for Katie Lee, it's something more than that. As a professional chef, Katie has built a brand and a career around creating delicious dishes. Over the years, she has worked with some of the biggest names in the industry while also becoming one herself. She is known for hosting the first season of Top Chef as well as appearing on shows like Martha, The Early Show, and Iron Chef America. With experience working in restaurants, stores, and on TV, Katie is a well-rounded professional who can do a little bit of everything in the food industry. Keep reading for 10 things you didn't know about Katie Lee.
1. She Loves French Fries
As a professional chef, most people would expect Katie's taste in food to consist of only the finest dishes. However, like everyone else, Katie has a guilty pleasure food that she just can't get enough of: french fries. Not just any french fries, though. Katie loves hers fully loaded with salt and ketchup.
2. She Was Married To Billy Joel
Billy Joel is a 5 time Grammy Award winning artist and probably one of the most well-known musicians of his generation. Katie Lee and Joel were married from 2004 to 2009. At the time of their split, a source reported, "This decision is a result of much thoughtful consideration. Billy and Katie remain caring friends with admiration and respect for each other." Both of them have moved on with Billy marrying Alexis Roderick in 2015 and Katie marrying Ryan Biegel in 2018.
3. She's A Sweatpants Kind Of Girl
There are some people who like to dress up every single day. Katie isn't that kind of person. Although she usually has to keep her style professional due to her job, she would love to wear sweatpants every day if she could. After all, nothing beats feeling comfortable.
4. She Doesn't Believe In Carb Free Diets
Katie spends a lot of time around food, and she's not ashamed of it. Of course, she is conscious of what she eats, but she also isn't the type to count every single calorie and follow a strict diet. She especially isn't a fan of the no carb approach. She told Health.com, "I'm crazy about pizza—thin crust! I don't subscribe to that no-carb thing. I'm so sick of the Atkins diet and all that. First of all, if you're not eating carbs, all you do is think about them. It's one of those things that you take out and, initially, you lose weight, but you are miserable."
5. She's Struggled With Infertility
Motherhood is something that has always been on Katie's mind, but unfortunately, the journey hasn't been easy. She has struggled with infertility over the years, and has had to deal with questions and comments from prying fans. In early 2020, Katie announced that she and her husband were expecting their first child.
6. She's Been A Spokesperson For Revlon
Katie's skills in the food world have helped her land opportunities outside of it. She is a spokesperson for Revlon, something she is incredibly excited about. During a conversation with The Beet, she said, "I can remember being a preteen and walking in the Drug Emporium and walking the aisles with my mom and living in this little small town and thinking about these women like Cindy Crawford, living these big lives and I never imagined I would be the one doing that someday. I would actually color my mom's hair. I was the one putting the gloves on. So it has come full circle."
7. She Supports Social Justice
When you have a large platform, it's not always easy to speak out on the things you believe in. Some people fear that their opinions could result in losing fans and even money. But Katie hasn't let that stop her showing her support for social justice initiatives such as Black Lives Matter, feminism, and LGBT pride.
8. Bobby Flay Is One Of Her Best Friends
Throughout her career, Katie Lee has looked up to legendary chef, Bobby Flay. She considers him not only a mentor, but one of her best friends as well. Whether big or small, she sees him as someone she can turn to whenever she has a question or needs some extra guidance.
9. Biscuits Were The First Thing She Learned To Make
We all have at least one food item that brings us comfort and happiness. Biscuits are that food for Katie. She grew up spending lots of time in the kitchen with her grandmother. Biscuits are the first thing she learned to cook and they're something she still enjoys making today.
10. She's A Philanthropist
Katie is all about giving back to others and she has used her success to help others. Over the years, she has sone lots of philanthropy. She is passionate about a wide range of causes including food and animal rights. Katie has worked with organizations such as Food Bank for New York City and Wildlife Conservation Society.
Tell us what's wrong with this post? How could we improve it? :)
Let us improve this post!