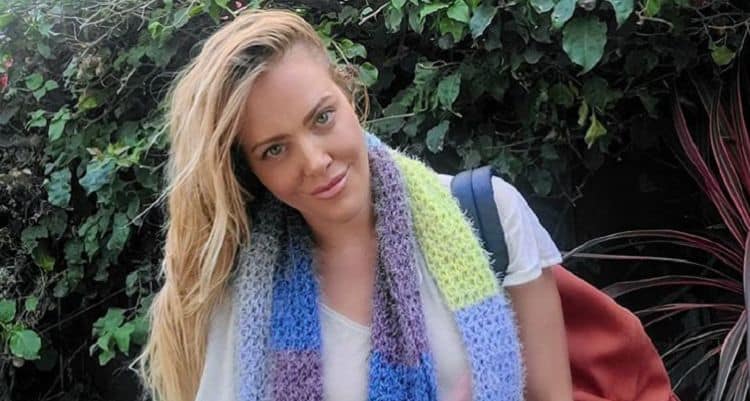 Comedy has always been a mail dominated industry, and it can be difficult for women to get the chance to shine. With that being said, Kate Quigley has never let that challenge stand in her way. Instead, she's faced her obstacles head on and she's always found a way to rise to the occasion. As a talented actress and comedian, Kate has been doing her thing for more than 15 years and she doesn't plan on slowing down any time soon. Whether performing a stand-up routine or acting in a TV series, Kate knows how to bring the funny. If you've ever seen Kate work, there's a good chance you left with a smile on your face. Keep reading for 10 things you didn't know about Kate Quigley.
1. She Went Viral With Waka Flocka Flame
If you don't know Kate Quigley by name, you may remember her from a video that went viral a few years ago featuring her in Waka Flocka Flame. In the video, Kate appeared to be a 'groupie' who was excited to press up on Waka for a few seconds. Many people watching the video did not realize it was staged situation and immediately began to criticize Kate.
2. She Studied Theater
Kate always wanted to become an actress, and she dedicated lots of time and energy to trying to make that dream come true. earned a BFA from the Chicago College of Performing Arts at Roosevelt University where she studied theater. Although her acting career never quite took off, she has had a few roles over the years.
3. She Hosts A Podcast
Stand-up isn't the only way Kate likes to keep her fans laughing and entertained. She also hosts a podcast called #DateFails. In the podcast, Kate "hosts as comedians, athletes, actors, & celebs share their worst date fails, stories of sex gone wrong, & dole out relationship advice despite being completely unqualified."
4. She Was In An Episode Of The Office
Kate hasn't had any major acting roles, but she did make an appearance in what some would consider one of the funniest shows in recent history: The Office. Kate played the role of a casino waitress in an episode of the show in 2006. The role was uncredited but is listed on her IMDB page.
5. She Spent Lots Of Time On A Farm Growing Up
Kate was born and raised in a small city in Ohio called Canton. When her parents got divorced, her father moved to an even smaller area where he purchased a farm. Kate spent lots of time on the farm growing up although she admits that she's terrified of farm animals.
6. She Has Traveled All Over The World
Getting the chance to travel all over the world would be a dream come true for lots of people. Fortunately for Kate, it's become her reality. Her career has given her the opportunity to travel to lots of different places. Some of the countries she's visited include Japan, Singapore, and Bora Bora.
7. She Is Dating Darius Rucker
Kate Quigley has recently become the topic of lots of blogs after news broke that she and country musician Darius Rucker are an item. Their relationship comes not long after Rucker split from his wife, Beth, after 20 years of marriage. It's unclear exactly how long Kate and Darius have been together.
8. She Got Into Improv In College
Becoming a comedian wasn't something that was always on Kate's radar. However, in college she got involved in improv. She realized that she wanted to have more control over the show which eventually segued into an interest in stand-up comedy. Shortly after college she relocated to Los Angeles where she decided that she wanted to give stand-up a try.
9. She Was Married For 10 Years
Unless you've seen a lot of Kate's stand-up work, you may not know that she was actually married for 10 years. She got married when she was just 19-years-old and said, "We only dated a year, and then we got married. He moved with me to Chicago, and we stayed married for 10 years." Even though their romantic relationship didn't work out, the two were able to part amicably and remain friends. Kate was able to use some of the experiences she had in that marriage to create material for her comedy.
10. She Has A YouTube Channel
Kate is a true content creator and she loves putting out material for her fans. In addition to her podcast, she also has a YouTube channel where she posts stand-up routines and other videos. Currently, her channel has less than 10,000 subscribers but more than 775,000 total views.